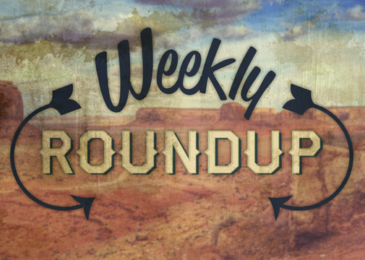 Yet another week has gone by in world technology, and we have quite a lot to report. Before anything, we should let you know how excited we are for Mobile World Congress 2018. This year promises to be one of the best yet, and we will be bringing you all the juicy updates as they happen. Don't forget to check back every couple of hours so you don't miss the latest scoops.
So, this week, the Nokia 4 came out of hiding via a leak that revealed that we could be getting a Snapdragon 450 under the hood. Of course, that would make the unit even more powerful than the Nokia 5 that launched last year.
Another Nokia unit, believed to be the Nokia 1, was then spotted getting certified by the FCC. If that means anything, it is that this unit is ready for the markets. It is possible it makes an appearance at MWC in Barcelona, isn't it?
Anyways, Samsung lovers and adorers of great Android smartphones were given things to look forward to in the Samsung Galaxy S9 and S9+ units. From what we have seen, Samsung has managed to keep impressing us for yet another year.
Before the Galaxy S9 units hit the market though, Galaxy S8 line-up users should know that software rollout to Android 8 Oreo has been restarted. Those that had already upgraded will now get a hotfix for rebooting issues and other bugs. Those that are just getting it should expect a 500+MB bump in size over the base version that was rolled out earlier this month.
The week moved on to Nuance Communications who ended support for their Swype keyboard. Users will definitely be shocked and angry, but you can find solace in the Google Gboard and Microsoft SwiftKey.
Perhaps too early for this news but we might have an insight into some of the things Android 9 P will offer. For one, the operating system will ensure idle apps do not make use of your mic for anything. Spying on you just got harder, yeah?
In the meantime, we would appreciate you dropping ideas on what you think the P will stand for in our comment box. We think 'Pie' over here at NTG.
Still on Google, the search engine giant has rebranded Android Pay to Google Pay, and with new features too. Not one to be left out at MWC, Google is also planning to release Go Edition smartphones that run the Android 8. Those units will be entry-level to midrange type of devices that run the latest Android OS. In addition to that, fans and users are promised competitive Android One devices from various partner companies.
This news has been a long time coming, but the preferred bidder for 9Mobile has been revealed. Should they fail to meet sale requirements in the stipulated time though, they could lose out the preferred spot to the next high bidder.
In the spirit of revelations, an AnTuTu benchmark test might have leaked an upcoming Xiaomi unit. We don't think you should expect this one at MWC though.
Last but not least are the guys behind the Smart Launcher application. They made a giant leap from version 3 to 5 and lived up to it. Looking at the slew of new features that the app now provides, an old user might not recognise the beauty they will be looking at now, provided they have upgraded too.
We promised to report a lot, didn't we? This week was surely an interesting one that we will love to see more of as we are all gearing up for MWC, which f these news items made your week? Don't forget to tell us what you think the P in Android P will stand for.