Following the overwhelming success and level of acceptance the Pixel 2 and Pixel 2 XL received —because of the many WOW-ing features the flagship launched with— Pixel loyalists and lovers of 'anything Google' can actually not wait for the successors to arrive.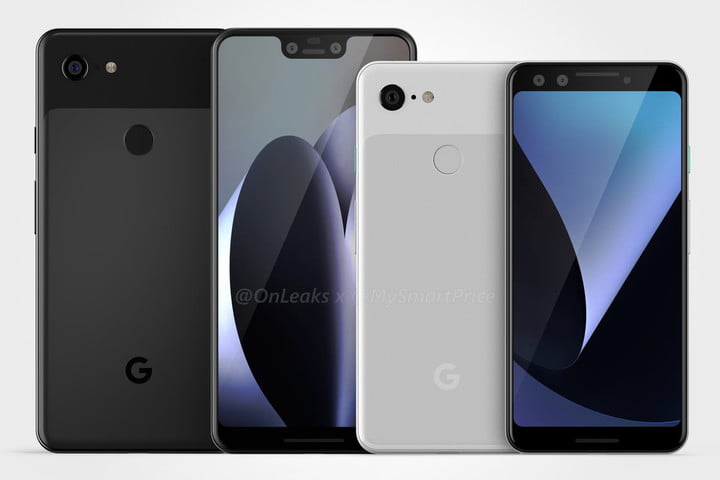 Traditionally, Google has singled out the month of October for the release of its flagship devices — just like September is synonymous with new iPhones. But the plight we are faced with now is the exact day in the said month when we get to see the Pixel 3 XL and Pixel 3 first hand; although the numerous image renders and unboxing video leaks have done well to tone down the element of surprise and unpredictability.
However, according to information gathered from different sources, the Pixel flagships should be officially unveiled within the first 10 days of October.
According to Bloomberg, new Pixels phones will be unveiled to the World at an event scheduled to hold in New York by October 9.
Alphabet Inc.'s Google [also] plans to debut new Pixel phones on Oct. 9 at a media event in New York City
But then again, this excerpt obtained from a DigitalTrends' article says otherwise:
Google [apparently] posted a Famebit ad asking for Canadian content creators and influencers to cover the Pixel 3's launch on October 4
There possibly cannot be two launch events for the  flagship devices but it is interesting to know that they are closer than we think.
Some expected highlight features of the Pixel 3 and Pixel 3 XL include a display notch, glass body design, 4GB or 6GB of RAM, 64GB or 128GB internal storage models, 12MP rear camera, dual front-facing camera, Google's latest Android 9 Pie OS, 3,430mAh, wireless charging, and Edge sense.
Wanna take a guess when the Pixel 3 and Pixel 3 XL release date would be? I call… October 9 though.