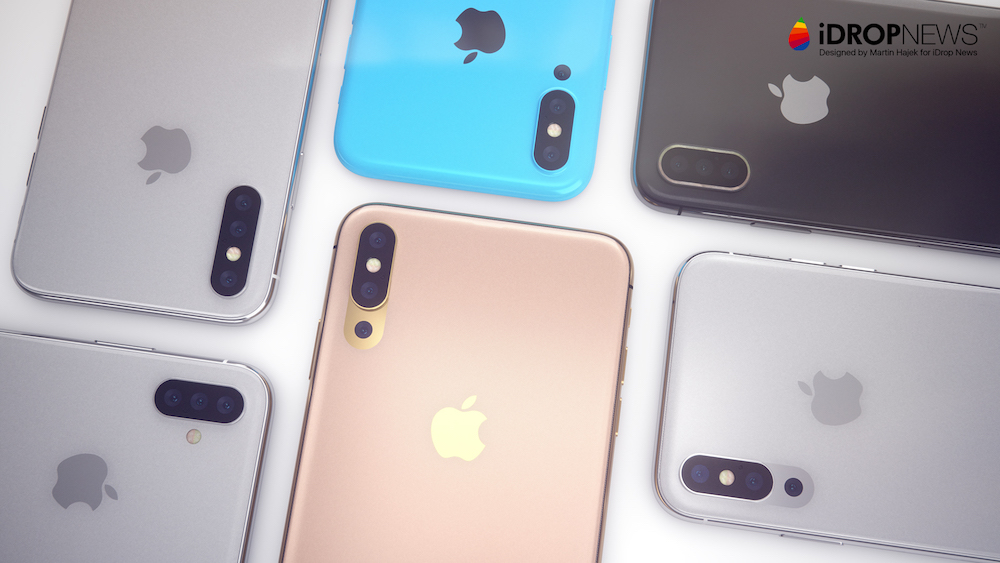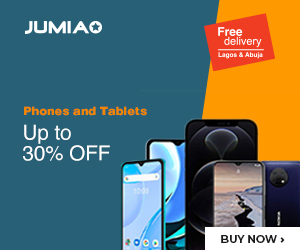 It is no longer need that in about a month time, Apple will unveil its iPhone flagships for the year 2018. However, it's quite sad facing the reality that till then, due to Apple's thing for secrecy, we might not totally know what the upcoming devices will bring on board.
While there are already many leaks, rumours, and renders of which many don't look believable, a more comprehensive report detailing schematics and few specs of the 2018 iPhones have surfaced in a new press release by TrendForce, a Taiwan-based global provider of market intelligence on the technology industries.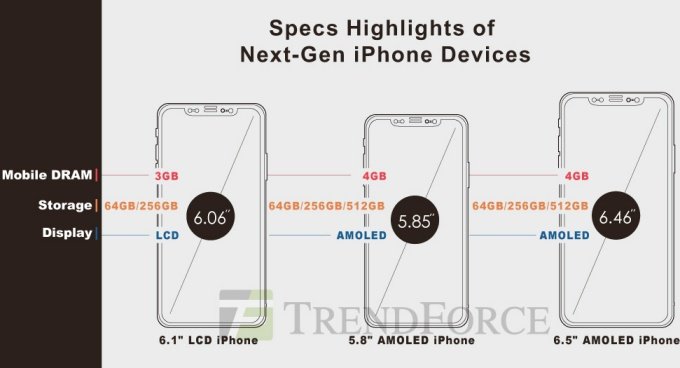 Going by information provided by TrendForce, Apple has three iPhone models lined up for release in September. Interestingly, all models will sport the Face ID feature which was introduced last year by Apple.
One of the 3 models will be a 'budget iPhone' and is expected to come with a 6.1-inch LCD display, 3GB RAM, Dual SIM support and 64GB/256GB storage options. This model will reportedly retail for $699~749 and is believed to be Apple's way beefing up sales by competing with Chinese Android OEMs with high-end products at affordable prices.
The other 2 models (5.8-inch and 6.5-inch) will be more premium as both will reportedly come with AMOLED displays, 4GB RAM, and a bigger 512GB storage variant. The 5.8-inch model is said to be the iPhone X" successor and while the 6.5-inch model "would target at the premium business segment, with an extra-large screen and Dual-SIM service."
According to TrendForce, the Dual-SIM models will only be available only in certain regions and price-wise, the premium iPhones will fall in the $899~949 price bracket, lower than the iPhone X.
Limited within US$1,000 threshold as to encourage purchasing from consumers, the starting price of the premium AMOLED iPhone for 2018 will likely to be the same as that of iPhone X, at US$999.
The three 2018 iPhones will all be released in September and shipped in October accordingly.