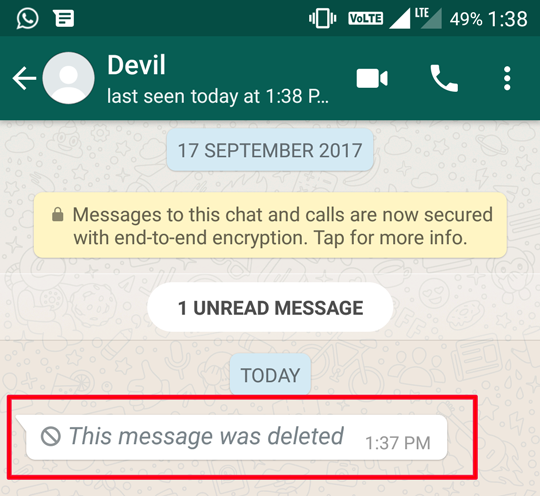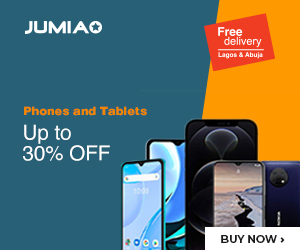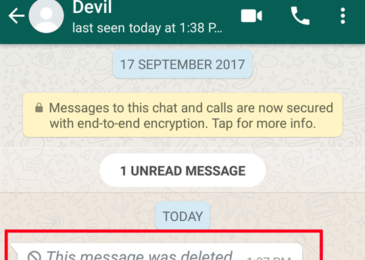 Last year, WhatsApp rolled out a neat feature that would allow users delete a text they had sent. This new feature would not only delete the chat for them, but for the person on the other ed too. The only catch there was that such deletion had to occur within the first 7 minutes of sending the text.
That would, of course, prevent the recipient from seeing the message, but they would get notified that a line/ lines of text had been deleted by the sender.
Today, we are happy to announce that WhatsApp has improved on this feature and would now allow you delete messages several minutes after sending them. According to the announcement on their twitter page, the new timeframe is a little weird and specific.
A new WhatsApp for iOS update (2.18.31) is available on AppStore.
It is a bug fixes update, but it has the new "Delete for everyone" limit, that's 1 hour, 8 minutes and 16 seconds.

— WABetaInfo (@WABetaInfo) March 8, 2018
Going into the numbers, you can now keep messages for 1 hour, 8 minutes and 16 seconds after you send it. Beyond that time, you won't be able to delete it anymore.
We are not sure why the window was expanded this much but it would surely provide for folks who have second thoughts about what they have said, many minutes after they must have put the world out. The only downside is that deleting the message still won't protect you against screenshots, so it's better to put a lot of thought into the text before hitting the send button at all