WhatsApp has been on a steady rise since its introduction to the market, and it is now adding another feather to its cap on the way to becoming probably the greatest instant messaging platform ever.
The Google Play Store has a habit of keeping the records of how many installations an app has had over time. Instead of counting the number of installs in units, though, they prefer to use multiples (50k, 100k, 1M, etc.).
Seeing as Android is owned by Google, and most of the company's apps come with the phones too, it is worthy of note that they are usually the ones with the most installs on any of their apps. However, Facebook managed to cut into the VIP club when it reached 5 billion installs a good while ago.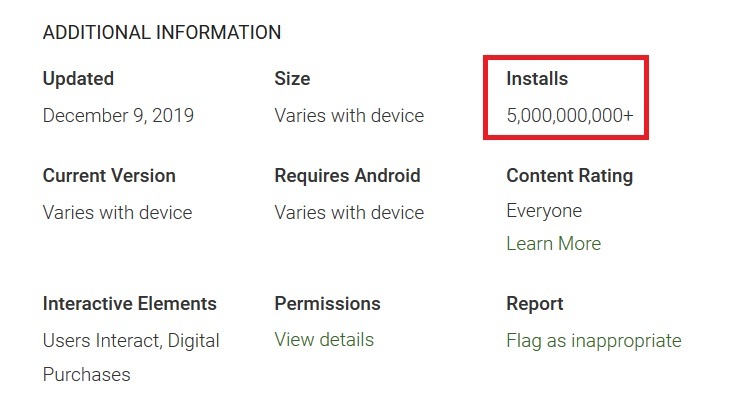 As of the time of this writing, WhatsApp has also entered the same club. With 5 billon installations to its name, the app is the second app not owned by Google to achieve this feat – and it belongs to the same company as the first app to make that happen too.
This is truly remarkable and continues to show how great the Facebook team must feel at making the acquisition when they did. For now, we can only wait to see changes that would be made to the app to make it even more impressive for others to jump on.