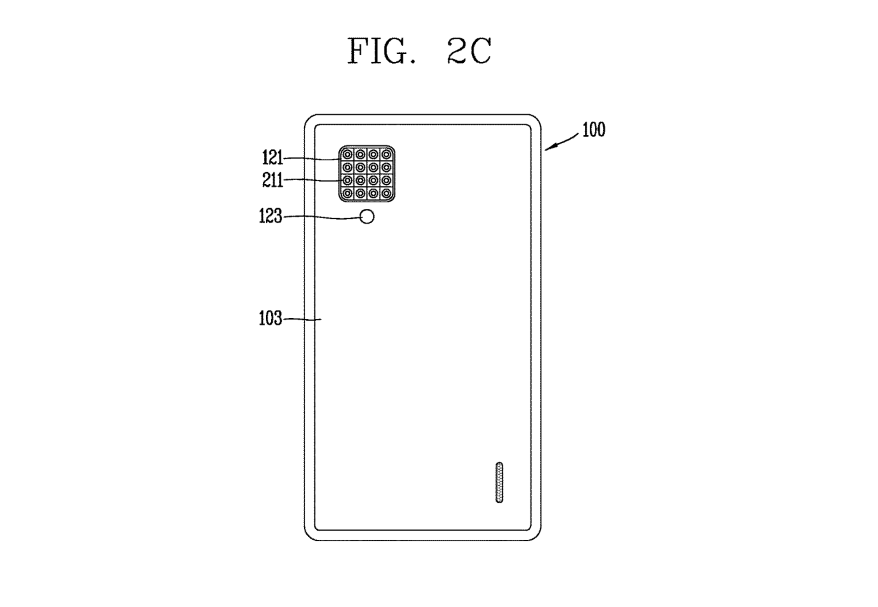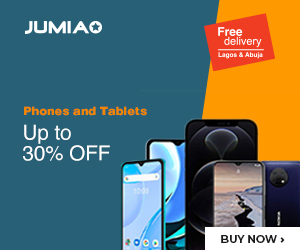 Over the last couple of months, we have witnessed massive advancement in the camera aspect of smartphones as manufacturers have steeped up their game by increasing the number (and quality) of lenses on their devices.
At the moment, Samsung is leading the race with the Galaxy A9 (2018) with four rear cameras, another Samsung device [Galaxy A7 (2018)] as well as Huawei P20 Pro and Mate 20-series come in second with triple rear camera. HMD Global, however, aims to trump them all in 2019 as it gears up to release its Penta-camera Nokia 9 flagship.
But now, it seems as though the Nokia 9's upcoming reign at the top will be short-termed as LG got something bigger planned.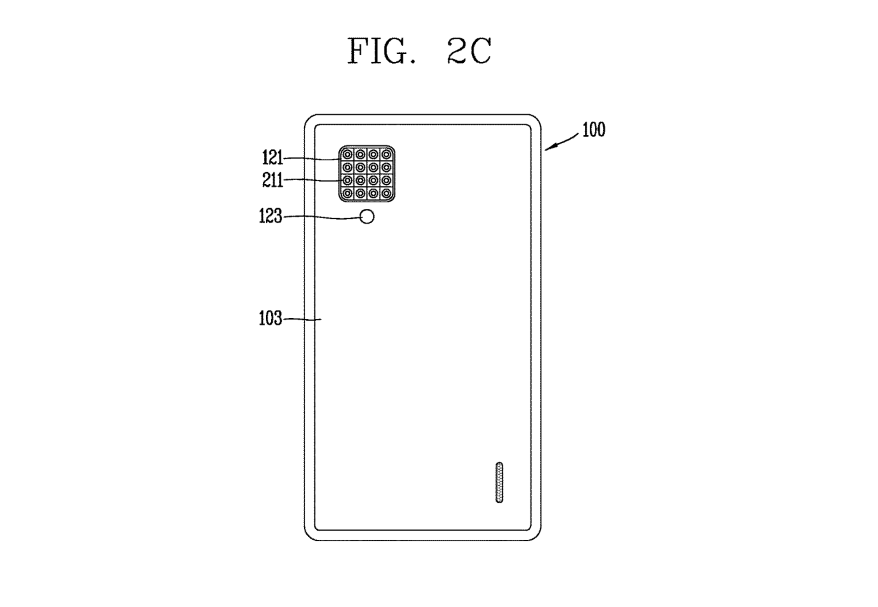 GizmoChina reports that LG has been granted a patent by the United States Patent and Trademark Office (USPTO). which will see the South-Korean company make a smartphone with SIXTEEN cameras on the rear. According to the patent images, the lenses on the device will be arranged in a 4×4 grid pattern
Although the device will come with a front-facing selfie camera, LG plans to embed a secondary display (like the Meizu Pro 7) on the rear of the device which will allow the 16 lenses on the rear double as the selfie camera. Users will have the freedom to choose which of the rear-facing lens (or lenses) they want to be captured with and also combine multiple parts of the images taken by different lenses into one single photo or into a moving image.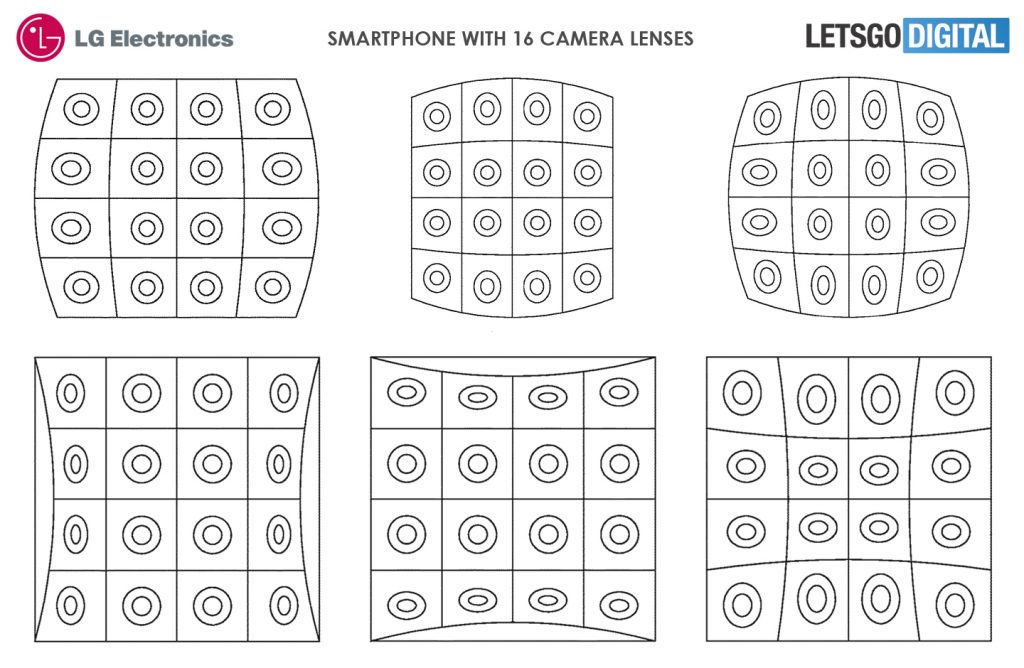 Currently, there are no details about the release of the device but there are reports that the 16-camera device could be a foldable phone with a touchpad on the rear. We expect more solid information, renders, and image leaks to surface about the device in the coming months, though.