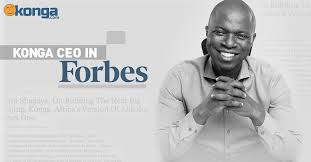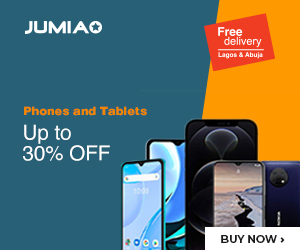 Nigerian tech entrepreneur, Sim Shagaya, has resigned his position as CEO of Konga, one of Nigeria and Africa's leading online stores.
Sagaya made the announcement in an email sent to the company's staff, saying he is stepping down to assume position as chairman of the company's board of directors. Konga's former COO Shola Adekoya has been appointed in acting capacity pending when an interim board makes a new appointment.
Shagaya in 2012 founded Konga the company under him grew to become one of Africa's e-commerce powerhouses, competing with Jumia in Nigeria. Shagaya is also popular for championing KongaPay, a major effort to encourage Nigerians to pay upfront for ordered goods instead of the cash on delivery payment option.
Shagaya's decision to step down as CEO was reached at the end of a meeting with the company's investors in Amsterdam. He was given a new role in which he confirmed he wouldn't be directly responsible for the daily operations of the organisation.
Indications show that Shagaya may have stepped down when the company sacked some of its staff earlier this year. Reports say those who were sacked were regarded as the pillars of ecommerce in Nigeria. It's also believed that the layoffs were not directly ordered by Shagaya but by the company's investors.
Speaking after the announcement, Onyeka Akumah, Konga's former VP described Shagaya as one of Nigeria's heroes in the tech space.
"Shagaya is one of the smartest Nigerians I've met or worked with. He is also very intelligent about the decisions he makes and I'm quite sure, he has weighed all the factors before making this decision," he said.

"Although, there were moments when the pressure of running a retail e-commerce business in Nigeria may have taken hold of him, I can emphatically say that Sim is a great leader at Konga."

"In all, it's a very wise decision from Sim to allow him build Konga beyond the pressure of running its day-to-day operations. He is also a products guy and no wonder, even as chairman of the board, he'll oversee product development. Way-to-go Sim! We are learning from people like him every day."
He also said Shagaya was modelling Konga after China's Alibaba.