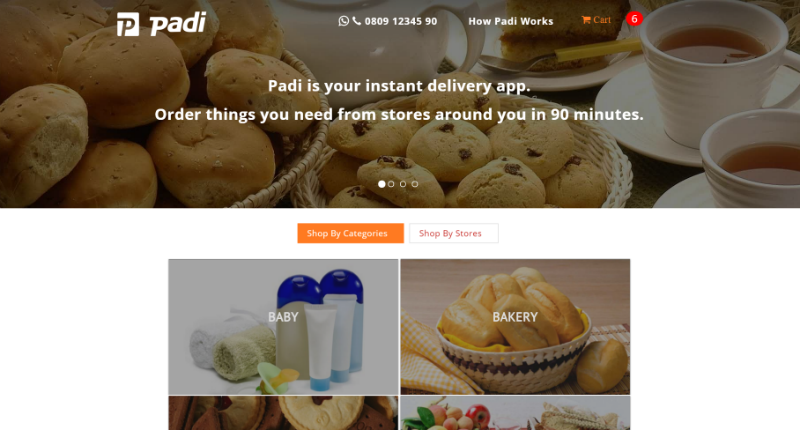 African Internet company, Iconway, has entered the Nigerian e-commerce market with the launch of Padi.ng.
Iconway is an African consumer internet company with interests in mobile, media, commerce and advertising platforms. Some of its products include Nigerian Monitor, KokoFeed, Stargist and PricePadi.
The company describes Padi, its new platform, as a hyper-local delivery service, saying it allows users to order products online from neighbourhood stores. It added that orders will be delivered to users' doorstep within just 90 minutes.
However Padi is currently only available to those living in Ikeja, Lagos state and Iconway says it plans to expand the service to other regions soon.
Nigeria's ecommerce space is experiencing a fast growth with online retailers like Jumia, Konga and Kaymu all trying to get a slice of the pie. However Padi, instead of connecting Nigerians with online retailers, decided to connect offline stores with customers.
The company has partnered with leading stores in the city including Oasis Supermarket, Baker's World, Licious Desserts, Eat Rite Fruits and many more.
Oasis Supermarket's General Manager, Abed Ker expressed joy at the launch of the platform.
"We are excited to work with Padi for quick delivery of everyday items to people in Ikeja and its environs. We believe our partnership will add a lot of value to our new and existing customers and will further boost our business,"
he said.
Nigerians can use the Padi app to shop for everyday items such as groceries, fruits & vegetables, baby products, mobile and computer accessories, office supplies and cosmetics.
"We want to help consumers better enjoy the benefits of online shopping with speedy deliveries from local stores around their homes and offices,"
Iconway Founder, Oduntan Odubanjo said at the launch of the platform.
"Our goal is to help people save time and take away stress that comes with getting the things they need. We also want to help retail merchants do more business with the power of the internet,"
he added.