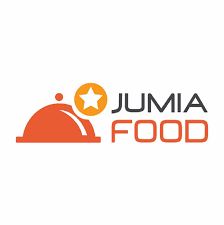 Recently, Jumia hosted a virtual press conference to celebrate the mobile mall's 8th anniversary. During the meeting, the company disclosed that the pandemic made positive impacts on Jumia's on-demand food delivery business.
Since March, Jumia has recorded an apparent growth in the order of food. Month-over-Month, food orders are growing over 30% since March 2020, said Tolulope George-Yanwah, Country Manager for Jumia Services.
Jumia Services is a department of the company responsible for handling eCommerce and logistics operations, including food deliveries.
When Jumia Food launched in 2012, the service initially targeted a group of Nigerians who can afford to spend between $2 and $20 daily. In short, the middle class.
Jumia then decided to widen its reach by placing focus on low-income earners and also admitting more food vendors outside the affluent neighbourhoods in Lagos.
The Global pandemic and nationwide lockdown have helped the growth of this side of Jumia's business as the company is recording a significant number of food deliveries in primarily residential areas.
The food industry is a large one. According to reports from the National Bureau of Statistics, Nigerian households spent ₦4.6 trillion on food consumed outside the home in 2019. Jumia tapped into this opportunity and decided to partner with Gokada to improve food delivery in Lagos following the ban on motorcycles in the state.
As the government has started easing the lockdown measures, this will have operational effects for Jumia Food over the short-term.
Jumia Nigeria CEO, Massimiliano Spalazzi said, many of the companies in the country want their staff to work from home to reduce the rate of infections which means some of the new areas we are servicing will remain our big markets compared to before.
''All in all, it has been an interesting growth, and we are looking to grow the more,'' Spalazzi concluded.