GBoard, the official keyboard of Google, is arguably one of the best and most popular keyboard on Android and iOS platforms. The app just got an updated version that comes with new improvements that will surely snowball its popularity and usage.
As seen on the new changelog on the app page on the Google Play Store, there are 3 major changes made to the keyboard app:
Add text to Make a GIF
Search stickers in 15 more languages
Support for 28 new languages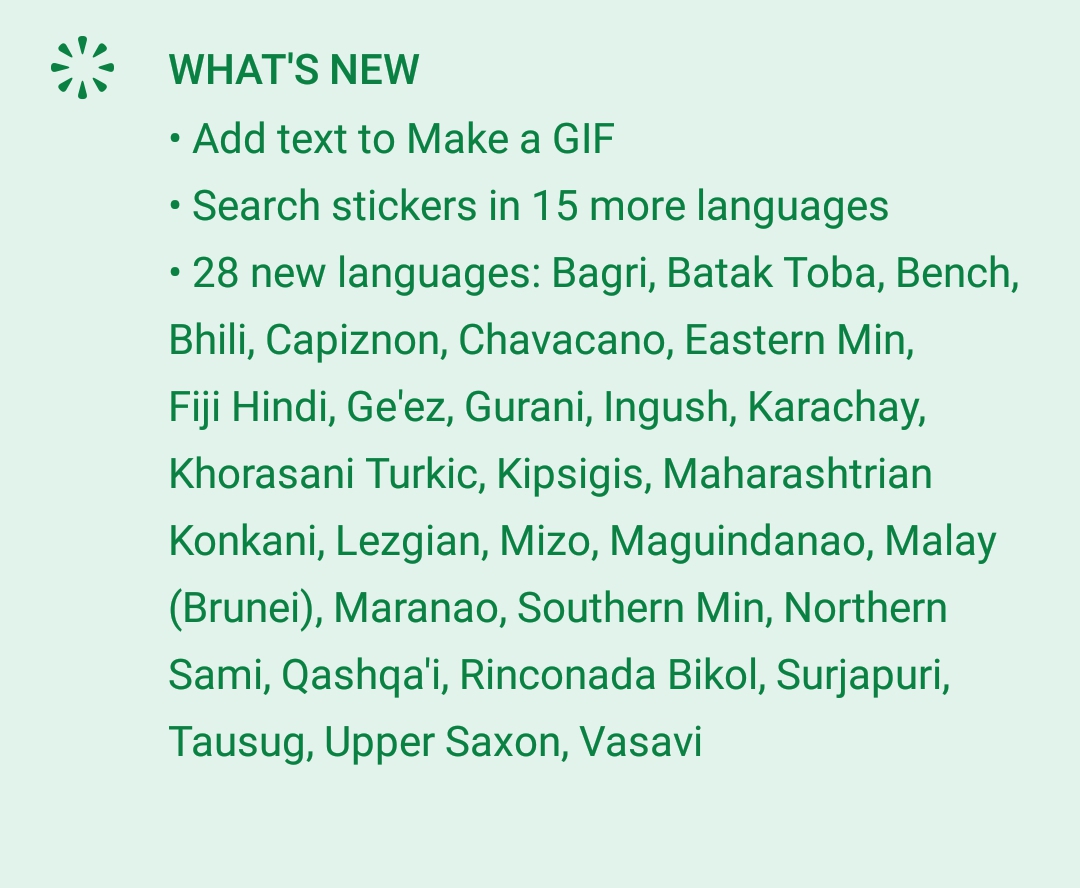 The new GBoard comes with a "Make a GIF" icon/feature which allows users create customized GIFs with the front or rear-facing camera. In addition, users can further customize their GIFs by adding text.
The "Make a GIF" icon is next to word suggestion bar and GIFs can be created in either "Fast Forward" or "Loop" mode.
Another highlight feature is the support for 28 new languages: Bagri, Batak Toba, Bench, Bhili, Capiznon, Chavacano, Eastern Min, Fiji Hindi, Ge'ez, Gurani, Ingush, Karachay, Khorasani Turkic, Kipsigis, Maharashtrian Konkani, Lezgian, Mizo, Maguindanao, Malay (Brunei), Maranao, Southern Min, Northern Sami, Qashqa'i, Rinconada Bikol, Surjapuri, Tausug, Upper Saxon, and Vasavi.
With over 500 millions downloads on the Google Play Store, this new update is sure to trigger more downloads and it won't come as a surprise if download hit the 1 billion mark.