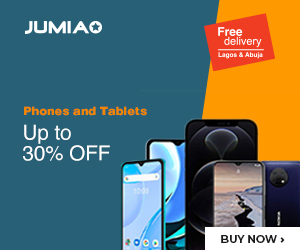 Facebook has announced that its Audience Network product has been extended to mobile websites, putting a smile on the face of many publishers.
Facebook's Audience Network was previously only available in mobile apps. It has been Facebook's main tool in expanding its ad network's reach. It enables advertisers to extend the scale of their Facebook campaigns beyond Facebook and into other mobile apps. It is available in most of the world, and can be used to reach a global audience.
Facebook's extension of Audience Network to mobile web is good news to publishers as many of them have struggled to generate significant advertising revenues from their mobile Web properties.
Research firm, ComScore, during a study conducted in June 2015, found out that 93% of visits to 25 news publishers came through mobile Web browsers, compared with 7% of visits from apps. The mobile Web accounted for 55% of time spent. Hence the new development will undoubtedly open up the platform to scads of new publishers.
The mobile Web ads can be targeted to groups of users the same way as ads placed in apps on the Audience Network, or on Facebook itself. Facebook refers to its targeting capability as "people-based marketing," thanks to its ability to tie peoples' online behaviors back to their Facebook accounts.
In terms of ad formats, publishers will have the opportunity to serve typical banner ads to mobile Web users through the Audience Network. However Facebook said it expects the so-called "native" formats to perform better for publishers and advertisers alike. As a result, publishers will have the ability to customize their ad units to match the look and feel of their mobile sites.
"As we started working with publishers in mobile apps, we heard loud and clear from them that their mobile Web properties are super important,"
Brian Boland, Facebook's vice president of advertising technology said.
"Mobile Web was a huge ask for publishers because it's hard for them to monetize their supply and to deliver relevant ads there," he added.
Facebook said multiple publishers have already tested its mobile Web ad services, including Hearst, Slate, Answers.com, Elite Daily, Diply, Cracked, Vuclip, La Place Media, USA Today Sports Media Group and Time Inc.