Ecobank collaborated with Netplus advisory to launch a new online trading platform, Mymall Nigeria. This marketplace will essentially be where small and medium scale enterprises sell and market their goods and services to a very large audience of buyers.
This new online marketplace will be featuring products of various categories which can be accessed from any part of the world.
At the launch of the marketplace, the Deputy Managing Director of Ecobank Nigeria, Tony Okpanachi stated that the decision to set up the Mymall marketplace was made after the firm considered the benefits the customers stand to gain from a marketplace that puts the goods and services of their merchants in front of the right audience.
Tony continues,
"We are bringing this great opportunity to our SMEs because we strongly believe that this new step will significantly move from the brick and mortar to online presence. We are very confident that our customers will not be left behind because this marketplace will equip them to have an online presence and remain relevant in the modern market."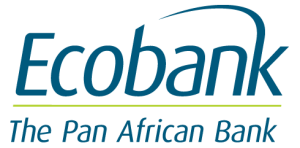 Users of the marketplace will be able to benefit from Ecobank's vast business network that stretches over 36 African countries, making it quite easy for customers to pay across borders.
The Business Executive of Ecobank Nigeria, Kinsley Umadia said:
"Mymall could not have come at a better time; this new marketplace from Ecobank will provide tools that are needed for all the SMEs on our platform to succeed."
Enlisting on the Mymall platform is free for now and according to the Head of SME and Value Chain Banking, Sunkanmi Olowo,
"the Mymall marketplace will be a one-stop online mall for buyers and sellers to meet their targets. Although it is free to enlist products on the platform for now, minimal costs may be introduced in the future. We are also working with FEDEX to ensure timely and safe delivery of goods."
In contrast to some other online marketplaces, merchants on the Mymall market will be getting a personalized web store, they will have logistic support for the delivery of goods purchased online and they will also have an inventory management system and a secure payment method.
Merchants on the Mymall platform will also be having international trading opportunities to market their goods to the world and collect sales proceeds with ease.