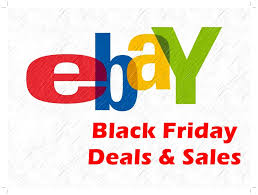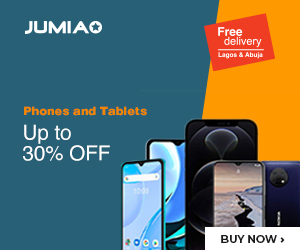 American e-commerce platform, eBay, has joined in the holiday sales by rolling out mouth-watering deals on Thanksgiving day, Black Friday and Cyber Monday.
eBay is mostly thought of as an auction site, but the firm for years have essentially been a store first and foremost.
During the sales, eBay will launch new deals every hour, starting on Turkey Day and ending on Cyber Monday. This is done in order to ensure customers continue to check back to get discounts on all the hot items offered, such as iPads, GoPros and Samsung TVs.
"Consumers are driving an extended holiday shopping calendar, and demanding earlier access to bigger deals, brands and selection,"
Hal Lawton, senior VP of eBay North America, said.
"Understanding these shifts allows eBay to celebrate the traditional shopping milestones with our customers, and to also establish new ones,"
he added.
During Thanksgiving sales, eBay will be offering the GoPro Hero 4 Session for $229 which regularly goes for $299.
The Fitbit Charge HR which costs $149.95 on a normal day will go for $114.95 and one will only have to pay $459.99 for an iPad Mini 4 (64GB) which normally goes for $499.99.
The e-commerce site on Black Friday will be taking a chunk off the price of the Samsung 65-inch 4K smart LED TV. The smart TV which originally costs $3,999 will go for $1,799.99 during the Black Friday sales.
eBay will also offer over 90 percent off Invicta 1091 Stainless Polyurethane Mechanical watch and up to 50 percent off top Kitchen brands such as KitchenAid, Crock-Pot and Oster on Black Friday.
Also the MacBook Air (11.6-inch, 128GB) which goes for $899 regularly will cost $729. iPad Air 2 (16GB) and Canon EOS 6D (body only) will go for $359.99 and $999 respectively. On a normal day one will have to fork out $499.99 for the iPad and $999 for the Canon EOS 6D.
On Cyber Monday, The Samsung 55-inch 4K 3D smart TV which normally costs $3,999 will go for $1,199.99. Hundred bucks have been taken off the price of the GoPro Hero 4 Silver and it will go for $299 during the sales.
The Sony Alpha A6000 mirrorless camera with 16-50mm lens will also be going for $489, although it regularly costs $648.
eBay also said it will let customers crowdsource the deals they want most as part of its "Wish Bigger Wishbone" campaign, which starts on Thanksgiving day (Thursday, Nov. 26) from 4 to 10 p.m. EST.