Prepare yourselves, deal-hunters, the second Prime Day event of the year is here. The October Prime Day event renamed Amazon Prime Big Deal Days as against Prime Day Early Access Sale kicks-off on October 10 and continue until midnight October 11, 2023. Amazon Prime Members in multiple countries including the United States, the United Kingdom, Canada, Japan, and more will enjoy great savings and discounts during the two-day event. We have sifted through countless deals and offers and handpicked some of the Best October Prime Day Deals just for you.
From the latest tech gadgets to must-have fashion staples or irresistible kitchen gadgets, we'll guide you to the best bargains as they're unveiled. Thriving on the adrenaline of snagging stellar deals? Then you're in the right place.
To get the Best discounts during the October Prime Day deals, you need to be an Amazon Prime members as most of the best deals are exclusive to Prime members. Amazon even offers you a 30-day free trial if you signup today. Start your Free 30-Day Trial Here.
Best Amazon October Prime Days Sales
Best October Prime Day Deals 2023
1. Amazon Fire TV: from $137.48 at Amazon.com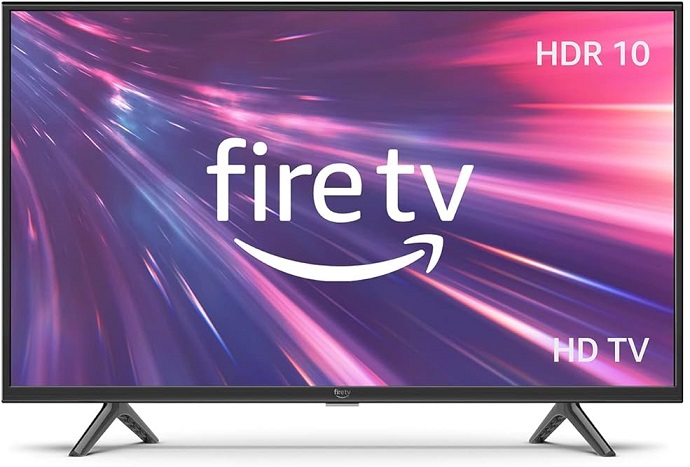 Amazon is offering great deals on Smart TVs during the October Prime Day event. You find amazing deals starting from the 32-inch 720p Fire TV model all the way up to the 75-inch 4K Fire TV Omni series. If you need of a TV, you will find some of the cheapest TVs on Amazon right now. View Deal.
2. Amazon Fire TV 65-inch Omni Series 4K Smart TV: $650.48 at Amazon.com
This is an exciting bundle to consider right now. The 65-inch Omni Series Amazon Fire TV comes with a 4-year Protection Plan that plan incorporates coverage for any technical faults that occur during regular operation, as well as electrical and mechanical breakdowns. The package features round-the-clock support and guarantees replacements within 48 hours.
Experience cinema-quality 4K entertainment with lifelike images, vibrant colors, and exceptional clarity on a brilliant 65-inch screen with features supporting 4K Ultra HD, Dolby Vision, HDR 10, HLG, and Dolby Digital Plus. Furthermore, Alexa's hands-free control lets you navigate through the TV without using a remote.
Enjoy the convenience of voice-activated television with Alexa. The built-in microphones allow you to turn on the TV, search for, start, and manage content, eliminating the need for a remote control. This is one of the best October Prime Day deals if you are in the market for a large screen TV with a 26% discount. View Deal.
3. ILIFE V3s Pro Robot Vacuum Cleaner: $99.99 at Amazon.com
This is arguably the best affordable robot vacuum cleaner and if you are a Prime member, you can get bit at an even more attractive price during the October Prime Day deals. The iLife V3s effectively sweeps away dust, scraps, and dirt on surfaces like hardwood, tile, laminate, stone and low pile carpet. It operates for an estimated 90-100 minutes.
The V3s Pro model is sleek and easily slides under furniture like beds and sofas, where dust often accumulates.
This automatic vacuum cleaner performs scheduled cleanings and charges itself. When the battery is drained, it autonomously returns to its dock for recharging.
Infrared sensors are incorporated to avoid falls and bumps. These sensors detect stairs and obstacles, enabling the vacuum to steer clear of potential crashes and drops. You can rest assured with the backing of a 12-month warranty and the support of a U.S.-based customer service team. View Deal.
4. Samsung Galaxy Buds Live: $79.99 at Amazon.com
Samsung Galaxy Buds Live offers superior sound fine-tuned by AKG, combined with the enhanced bass tone delivers studio-grade audio. At $79.99, it is coming at a good October Prime Day discount from a retail price of around $149. The wireless earbud can go for up to 6 hours with active noise cancellation feature to eliminate ambient noise on an airplane, train, or bus. Overall you can get up to 8 hours of usage plus an additional 21 hours from the charging case. With the always-on voice assistant you can order coffee, send a message, or search music – all hands-free. View Deal.
5. Bose QuietComfort Earbuds II: $248.99 at Amazon.com
Bose QuietComfort Earbuds II is a good quality earbud to checkout during October Prime Day deals. The cutting-edge earbuds are built to adapt to you. They smartly tweak the noise cancellation and sound performance for continuous, immersive listening, irrespective of your location.
Immerse yourself in your favourite tracks for up to 6 hours (up to 24 hours with the case). When idle, keep your Bose QuietComfort Earbuds II in the compact charging case. If the battery is running low, voice prompts will alert you. Power depleted and insufficient time for a full charge? The rapid-charge feature offers up to 2 hours of battery life from a mere 20-minute charge. You are getting up to $50 savings if you order right now. View Deal.
6. Apple MacBook Air 13 with M1 Chip, 256GB SSD, 8GB RAM: $689.99 at Amazon.com
The Macbook Air 13 offers a great performance with unprecedented 18-hour battery life. At over $200 savings, this is one of the best October Prime Day deals. The Laptops can Handle everything from professional caliber editing to high-intensity gaming with ease. The Apple M1 chip, equipped with an 8-core CPU, offers performance rates up to 3.5x faster than its predecessors while significantly reducing power consumption.
The 13.3 inch Retina display brings images to life with an uncanny sense of realism. Text is crisp and vivid, and colors pop like never before. All your current apps function seamlessly, including Adobe Creative Cloud, Microsoft 365, and Google Drive. Additionally, you can utilize your preferred iPhone and iPad apps directly on macOS. In total, you'll have access to the most extensive app collection ever available for Mac, all conveniently located on the App Store. View Deal.
7. Apple MacBook Pro 13 with M2 Chip, 256GB SSD, 8GB RAM: $965.08 at Amazon.com
This is the best price you will get this 2022 Macbook Pro 13. The 13-inch MacBook Pro is an absolute beast of a laptop with an M2 Chip with 8-core processor, 10-core graphics card and up to 24GB of consolidated memory. Work throughout the day and late into the night, all thanks to the energy-efficient performance of the Apple M2 chip, up to 20 hours of usage.
With its efficient cooling system, the 13-inch MacBook Pro maintains professional-grade performance, allowing you to execute CPU- and GPU-demanding tasks for prolonged periods. The 13.3-inch Retina display boasts 500 nits of luminance and P3 broad colour spectrum for vivid visuals and amazing detail. Enhance your appearance and audio with a FaceTime HD camera and a three-mic array. You get up to $200 saving on October Prime Day. View Deal.
8. Amazon Fire TV Stick 4K: £34.99 at Amazon.co.uk
Discover top-notch Prime Day bargains on 4K streaming gadgets at Amazon UK. You can enjoy a discount of up to 42% on the Fire TV Stick 4K, now priced at £34.99. This is among the initial Prime Big Deal Days and will continue until October 12 or until the stock runs out. The Amazon Fire TV Stick 4K is compatible with HD and 4K televisions and supports live TV programs and series. View Deal.
When is Amazon October Prime Day 2023?
Amazon October Prime Day 2023, a.k.a. Prime Big Deal Days, starts on October 10, 2023 and closes at midnight October 11, 2023. During the 2-day sales event there will be loads of deals on Amazon devices, Alexa Powered devices, and products from other leading brands exclusive to Amazon Prime members.
Prime Day is an online shopping event that takes place every July, but over the last couple of years Amazon has added an October edition. Prime Day was first launched in 2015, and has grown significantly since then. There are hundreds of different deals available at any given time, often from brands that you wouldn't normally see on other days.
The deals are exclusive to Amazon Prime members. This means that to enjoy the deals, you need to by a subscriber to the Amazon Prime program. Subscribe for Prime membership, get 30-Day Free Trial Here.
How to Prepare for October Prime Day Deals?
There are several ways to prepare for October Prime Day Deals. First and foremost, you need to have an Amazon account. If you don't have an Amazon account yet, create one now! Then, you also need to sign up for an Amazon Prime membership. This is because all the best deals on Prime Day are exclusive to Amazon Prime Members. Amazon even offers 30-day free trial of Prime, so you have no excuse.
Then make sure your smartphone, tablet, or laptop is connected to Wi-Fi so that you can take advantage of October Prime Day Lightning Deals. And if you have a Kindle device, make sure it has the latest software update installed. You'll start seeing Lightning Deals pop up as soon as your device is ready.
Is October Prime Day for Anyone?
While October Prime Day deals is primarily for Amazon Prime members and Prime members get the best deals. However, there are a few deals and savings that everyone can enjoy. You will find discounts on a wide range of items from electronics to clothing to household items. However, for the best October Prime Day deals, you will need to signup for Prime membership with a 30-day free trial. In addition to the discounts, you also get free shipping on many items if you are an Amazon Prime member. So do not miss out on this great opportunity.