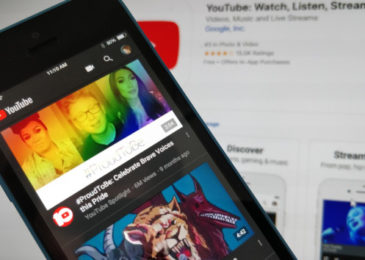 The much-loved YouTube Dark theme will now be featuring on mobiles, and the iOS users will be the first to get it. This was made known via a tweet sent out by the YouTube team yesterday to announce the coming of this new skin to mobile users.
It's finally here! 🙌

Dark theme is rolling out on iOS over the next few days. Toggle it on/off in settings. pic.twitter.com/Mkfl1Dzu3M

— TeamYouTube (@TeamYouTube) March 13, 2018
The tweet has a video embedded in it to help people set up their YouTube applications in order to display this new theme. For those of you who don't want to watch, the video instructs that you tap on your profile icon after which you should tap on the Settings tab. From there, you will be able to enable or disable the Dark Theme option.
The YouTube Team was asked about when the same feature will be available for Android users. While they did not provide any specifics as to the date to expect such a rollout on the Google-owned OS, they did promise that it was going to happen soon.