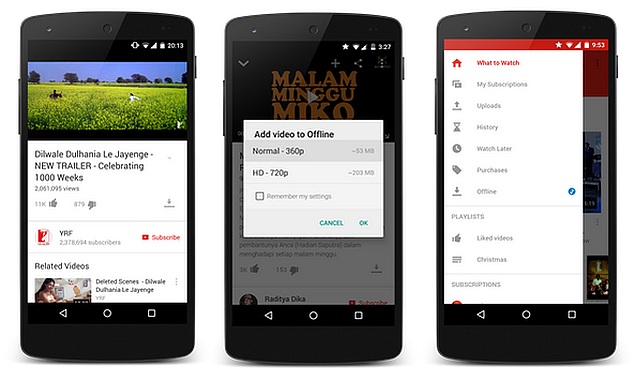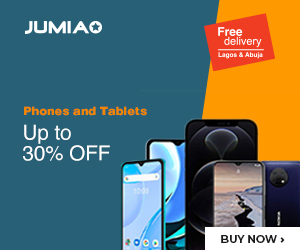 The YouTube feature that allows users play YouTube videos offline will be coming to Africa soon. This was revealed by Google in a blog post announcing the launch of the Android One program in Africa.
The YouTube offline feature will start with five African countries namely Nigeria, Kenya, Ghana, Egypt, and Morocco later this year, but will probably extend to more countries in the continent afterwards.
Play YouTube Videos Offline
The YouTube offline video feature was launched in India December last year and allows a user take a video offline so that they can playback later without need for a network connection.
Google gave the hint during the launch of the first Android One phone in Africa, the Infinix Hot 2, saying
"And because we also understand that high-speed, affordable data can be a big challenge in some of these countries, we will be releasing a new offline feature within the YouTube app later this year."

"This feature will make it possible for people to take videos offline to watch later during short periods of low or no internet connectivity."
Not all YouTube Videos support the offline feature, so you will not be able to download all videos for offline play. Taking a video offline will only take a click of a button.
However, downloaded videos are not permanently offline. The YouTube videos are accessible for up to 48 hours and are not transferable.
You can only play it on your YouTube mobile app without any need for a network connection.
This feature is great for developing countries with slow and erratic networks and high data costs compared to income. This is probably why Asia and Africa seems to be the focus.
You can download videos when network is fast so that you can playback when it is slow or not available. Taking a video offline will also save data cost as you will not reload video each time you playback.
It is not clear from the blog post when the offline feature will become available on YouTube, but if it follows the same timeline as India, November seems likely.
But, then again it can happen faster since the technology is already in place.