A ton of exclusive features have started hitting the iPhone X these days and we are jealous. Perhaps the latest of such is the YouTube HDR video support which users can now find when watching videos on the global media platform.
Apparently, it has also rolled out to hundreds of users with there having been a lot of claims that owners of the unit can now watch their videos in high dynamic range format.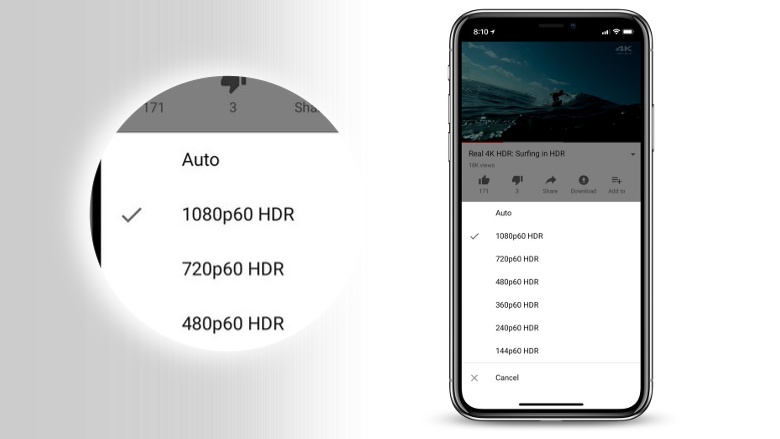 To access this functionality, launch your YouTube app and find a video that supports HDR. Proceed to tap on the three dots that appear on the top right part of your screen. If you don't see the three dots at first, tap anywhere on the screen to make them visible.
Once there, tap on 'Quality.' You should then be provided with a number of options, one of which is sure to be 1080p60 HDR.
The iPhone X is not the first to get this feature though, even though it is the first iPhone to make the list. Other units that have also been upgraded to YouTube HDR are the Samsung Galaxy S8, Google Pixel, Sony Xperia XZ Premium and LG V30.