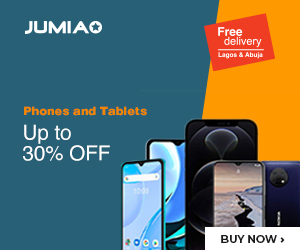 MIA Group has announced the launch of two of Xiaomi's iconic smartphones in Nigeria – The Xiaomi Redmi 2 and The Xiaomi Mi 4.
Both phones will be made available on Nigerian e-commerce website Jumia, MIA's exclusive online partner for the launch.
Jumia is regarded as Africa's leading online shopping destination while the MIA Group was established to bring high-end, keenly-priced, personal mobile technology within the reach of most Africans.
Both firms in a joint statement said the Xiaomi Redmi 2 will sell for N29,000 while the Mi 4 will cost Nigerians N56,000.
The Redmi 2 which is mostly appreciated for its fully laminated 4.7-inch HD 720p screen is powered by  a 64-bit processor and supports dual SIM capability.
It also sports an 8-megapixel camera and comes for an entry-level price.
The flagship Mi 4 on the other hand has a gorgeous design with a precisely engineered stainless steel frame.
It comes in a 5-inch IPS Full HD display that is incredibly sharp. The Xiaomi Mi 4 also packs a 13MP f/1.8 rear camera for taking beautiful pictures, and a front-facing 8MP camera for capturing great selfies and making video calls.
The smartphone is expected to appeal to many users in Nigeria because of its price to quality ratio. The memory storage on both phones can be expanded via a microSD slot.
Jeremy Doutte, CEO of Jumia Africa, expressed enthusiasm concerning the partnership with MIA Group.
"We have seen such a strong appetite for quality smartphones in Nigeria that we look very much forward to providing consumers with more high-end smartphone options at incredible prices"
he said.
On his part, RJ van Spaandonk, President of MIA Group, the distribution group for Xiaomi in Africa, said Nigeria holds massive potential for smartphones.
"We see Nigeria as a key country for smartphone growth and we are excited to be partnering with Jumia to offer consumers in Nigeria Xiaomi's high-quality smartphones at amazing prices,"
he said.
It is expected that Jumia's upcoming Black Friday sale on the 27th of November will likely give the brand a tremendous head start in the game.