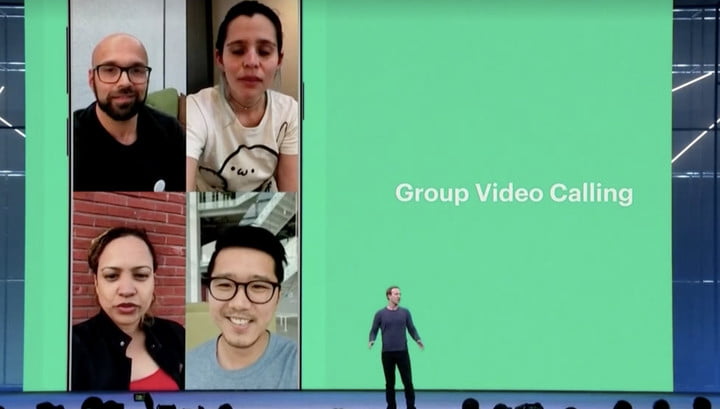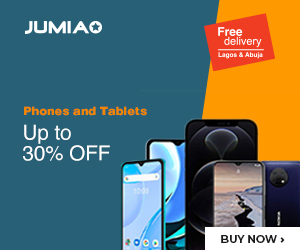 Number one instant messaging platform, WhatsApp, is about to launch a feature within the app which will take it steps far above other rivals and counterparts.
At its recently concluded 2018 F8 Developer conference held in San Jose, California, Facebook (WhatsApp parent company) announced the instant messaging app will be getting a "Group Video Calling" features in the coming weeks — though no date or time was specified.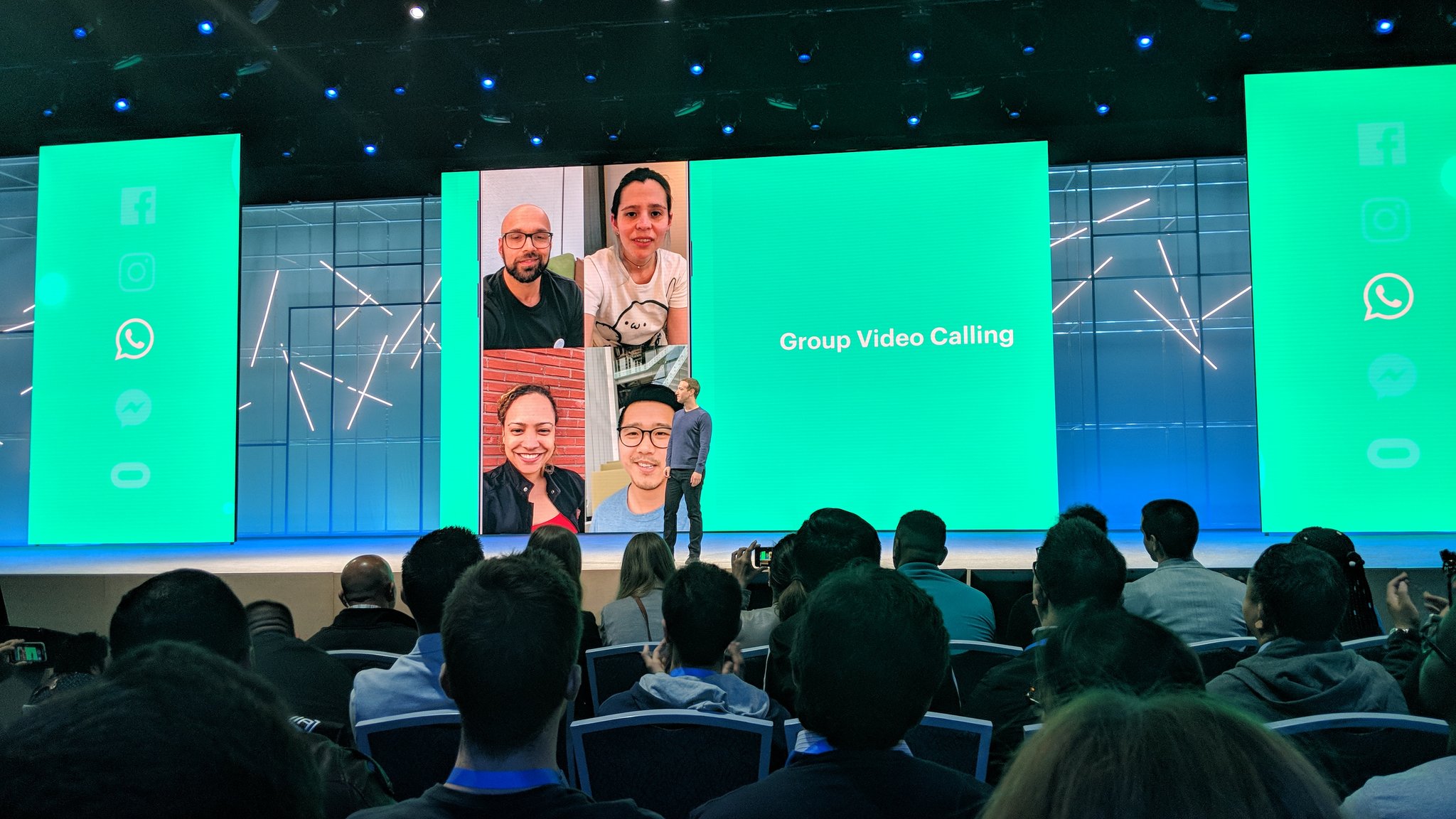 Just like the recently added "Statuses", the soon-to-be-launched Group Video Calling features will, no doubt, revolutionize the way user text, interact, and overall lifestyle.
The Group Video calling feature will create an enabling environment where 2 or more users, but a maximum of four, can visually interact with the app. It isn't sure (yet) if the platform will allow more than four users in a group video call, but from the demo presented by the company (and as seen in the above image), it looks pretty much like not more than 4 users can feature in a group video call.
Interestingly, Instagram (also a Facebook-owned photo and video sharing platform) will also be getting the "Group Video Calling" feature.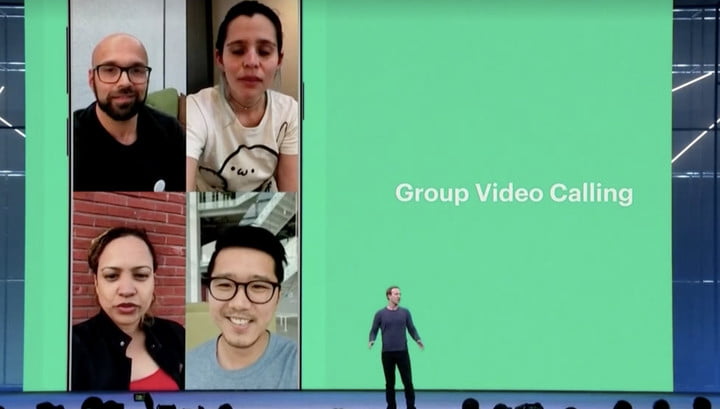 Asides the Group Video Calling, Facebook also announced some other features that will grace the instant messenger soon. One of them is the "WhatsApp Stickers".
Truth be told, this feature is (or was) somewhat overdue. In reality, WhatsApp is most people's favorite messaging app. So switching between WhatsApp and Skype for group text and group video conversations can be sometimes annoying. The introduction of the Group Video Calling feature is gradually transforming WhatsApp into an all-in-one, or all-round app.
And it's a good thing, really. I guess it's only a matter of time before we can perform financial transactions (as in Facebook Messenger) on WhatsApp too.
What do you think about the WhatsApp Group Video Calling feature? Are you psyched up about it? I, for one, can't wait to try it out when it is officially released in the upcoming app updates.