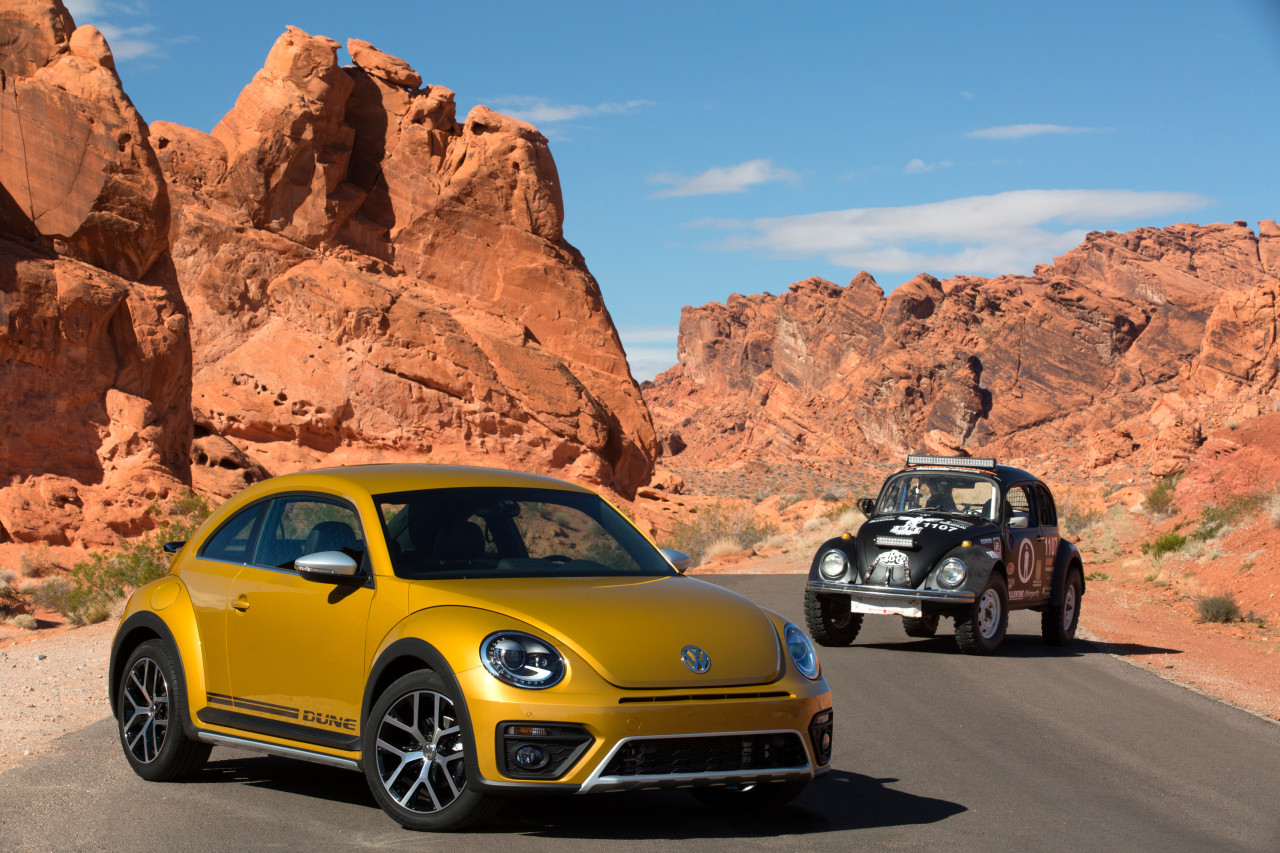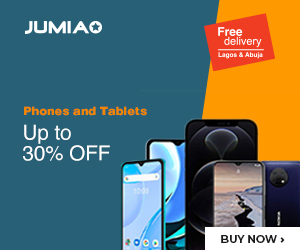 Volkswagen have pulled out all the nostalgic punches by launching two new variants of the fan-favorite Beetle – the Beetle Denim and the Beetle Dunne.
The special edition 2016 Beetle Denim according to Volkswagen pays homage to the 1970s Jeans Bug as it offers a modern take on the classic model.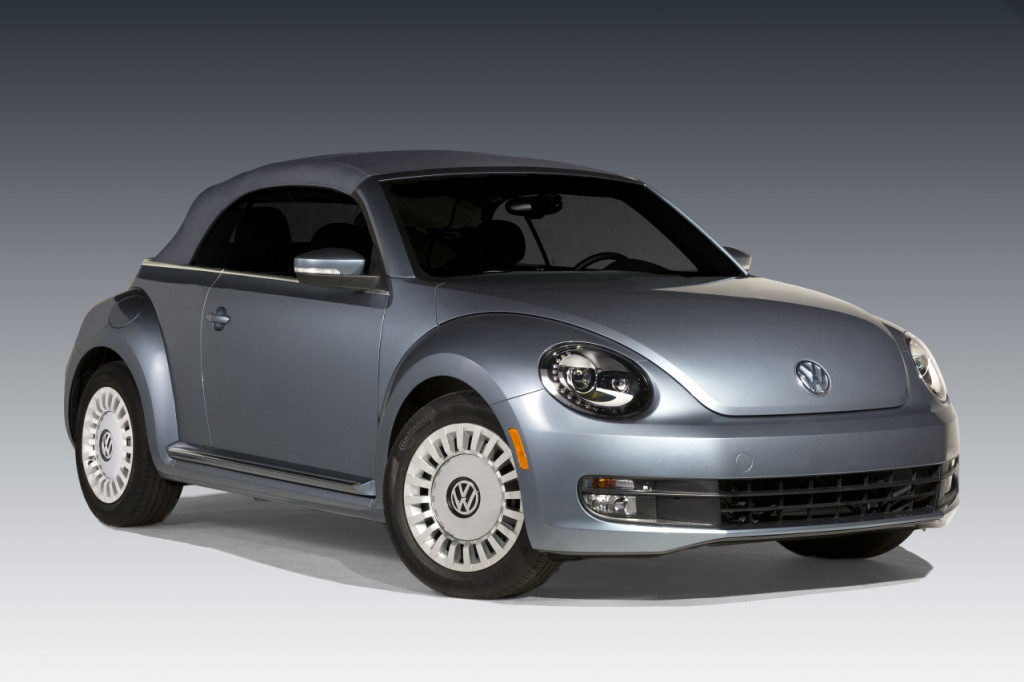 Volkswagen said the 2016 Beetle Denim will have a short run of 2,000 limited edition units and will be available in Pure White or Stonewashed Blue colors.
The car's convertible top will be covered in dark blue denim like material. The rest of the car, including the interior will also sport lots of denim-inspired designs including back pockets and even a red-tab to resemble a pair of blue jeans.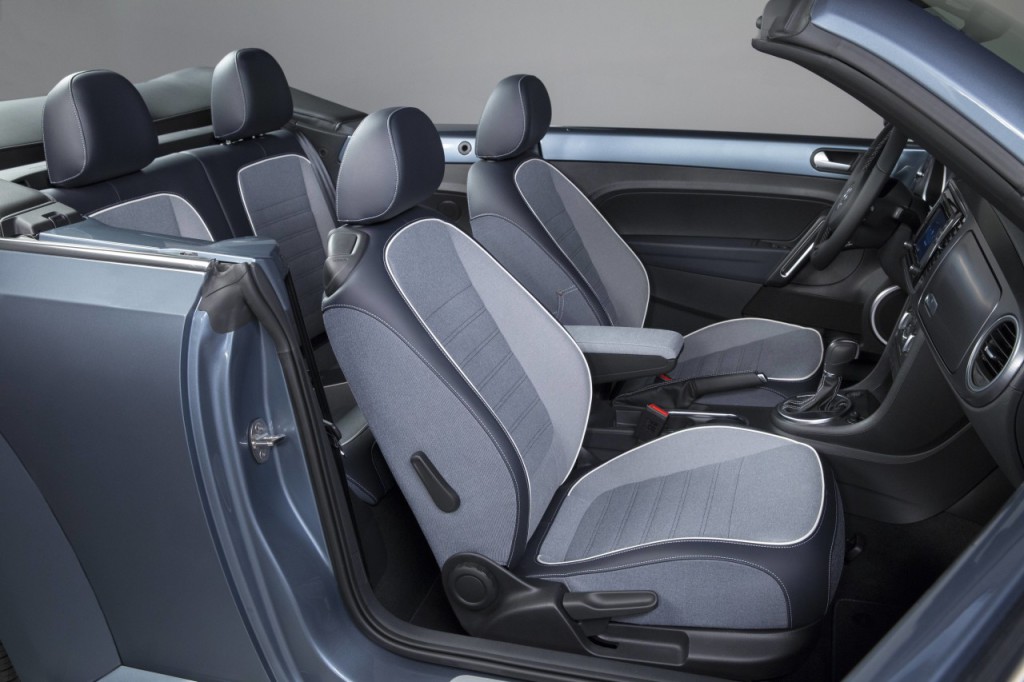 The 2016 Beetle Denim will be made available in the United States with a 1.8-liter turbocharged and direct-injection TSI® engine. The car also packs a six-speed automatic transmission, and produces 170 horsepower and 184 pound-feet of torque.
The 2016 Beetle Dune one the other hand acknowledges the existence of the old Baja Beetle.
Available in coupe or convertible variants, the Dune offers more aggressive styling and raised ground clearance.
The new model sits higher and has a wider track and will be sold alongside the rest of the Beetle family.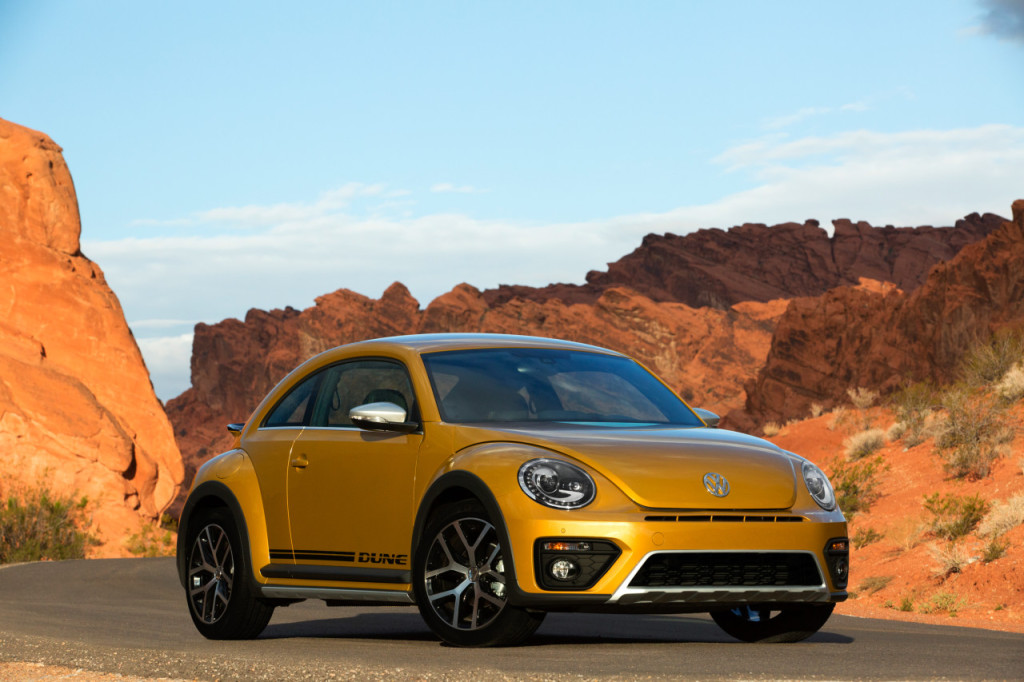 The model is very likeable as a new lighting package has been added to augment the new front bumper. It has a larger air intake and 18-inch wheels that augment its raised look. The model also comes with a new 6.3-inch infotainment system.
The 2016 Beetle Dune will be available in three exterior colors: Sandstorm Yellow, Pure White, or Deep Black Pearl.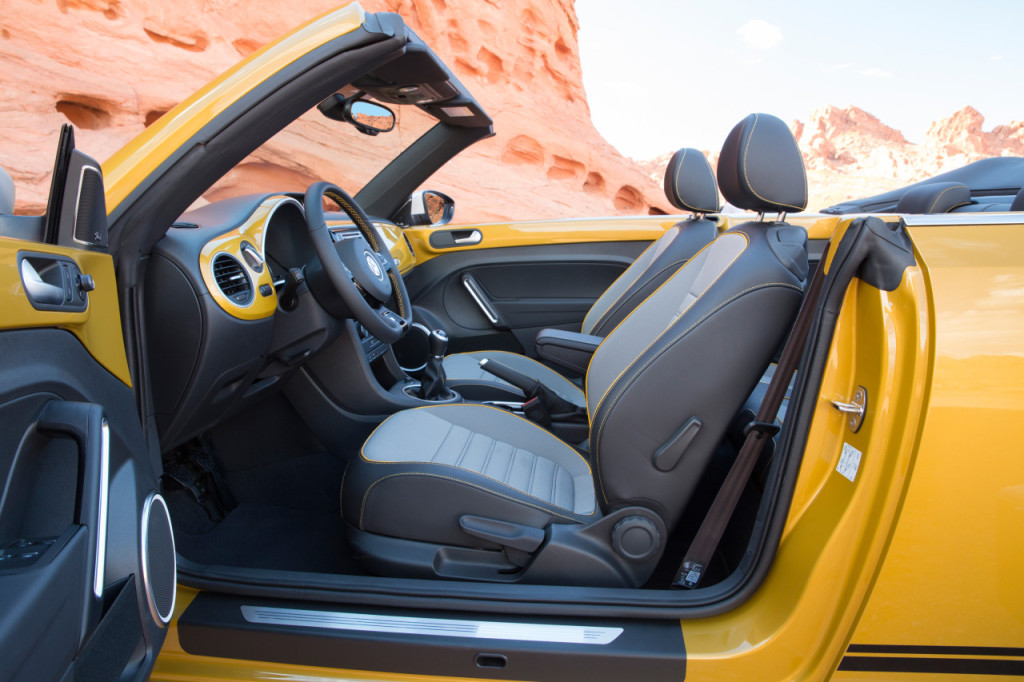 The Beetle Dune is also equipped with a 1.8-liter direct-injection and turbocharged TSI® four-cylinder engine. The powerful engine offers 170 horsepower and 184 pound-feet of torque which is mated to a six-speed automatic transmission.
The Dune coupe will go on sale in the first quarter of 2016, while the Dune Convertible will arrive in the third quarter of the year.