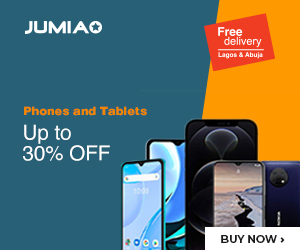 Vodacom Nigeria has partnered Tracker, a South African company, to launch its Fleet Management solution in Lagos, Nigeria.
Speaking at the launch event in Lagos, Abu Etu, senior manager, Product Portfolio, Vodacom Business Nigeria, said one of the major benefits of the solution is the Stolen Vehicle Recovery service.
"In the event of your vehicle being stolen or hijacked, our National Emergency Contact Centre is able to locate your vehicle, immobilize it and give a detailed report of its location,"
he explained.
In the unfortunate event of an accident, the solution can generate a detailed report which will give an insight into how it happened, he added.
The solution which comes in two packages, LiveTrack and TomTom, enables companies to easily manage and control all the activity of their fleet of vehicles and machines in real time.
It then creates reports containing the most important information to optimize and guarantees the security of the fleet.
It comes for a flat monthly charge and uses GSM and GPS technologies. Companies can access it at any time from any location through an Internet connection.
By granting companies optimal control of their material resources, the solution leads to reductions in logistics costs, by controlling kilometers travelled, fuel consumption and maintenance costs.
Other benefits of the solution include real-time tracking and monitoring of fleets via a secure customer web portal, location detection of vehicles in need of assistance, Instant emergency notification, speed violation, alerts when vehicle enters or leaves a predefined or Geo-fenced area and detailed trip reports specifying start and stop times, as well as start and end locations of a company's entire fleet.
Tracker is a leading provider of Stolen Vehicle Recovery and Fleet Management solutions to both individuals and companies.
The partnership between the two companies puts a quality solution within the reach of all companies and offers real benefits in terms of fleet management, helping to make businesses more competitive.