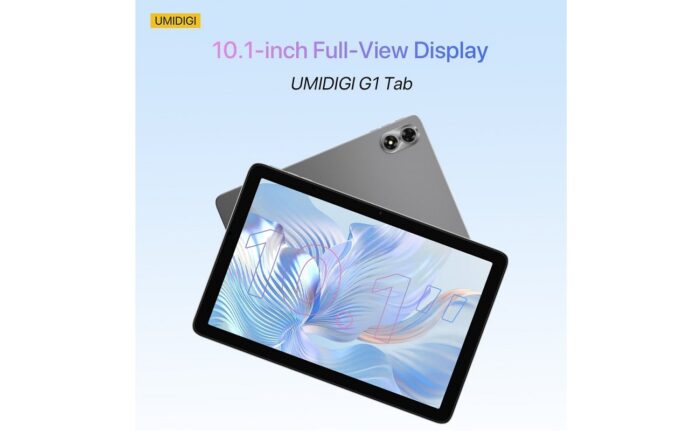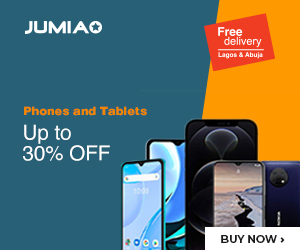 UMIDIGI unveiled its first tablet for kids, the G1 Tab Kids, in June 2023. The Umidigi G1 Tab Kids received a positive response due to its impressive specs and unique design. Now, UMIDIGI has confirmed that they will be launching three new tablets this month: the G1 Tab, G2 Tab, and G2 Tab Kids. In this article, we will reveal the details about the specifications and design of these tablets ahead of their launch later this month.
You may also be interested in Umidigi Deals on AliExpress 828 Mega Brands Sale.
Each of the Umidigi G1 Tab, G2 Tab, and G2 Tab Kids has its own distinct aesthetic appeal. The G1 Tab features a sleek Space Gray color, while the G2 Tab comes in a captivating Midnight Blue hue. The G2 Tab Kids, on the other hand, offers two delightful variants: Candy Pink and Magic Green, catering to the vibrant tastes of young users.
In terms of size, the G1 Tab and G2 Tab have a similar configuration, measuring 244.8mm in length, 162.2mm in width, and 9.2mm in thickness. They are lightweight at 570g, making them convenient companions for everyday use.
Umidigi G2 Tab Kids offer more Durability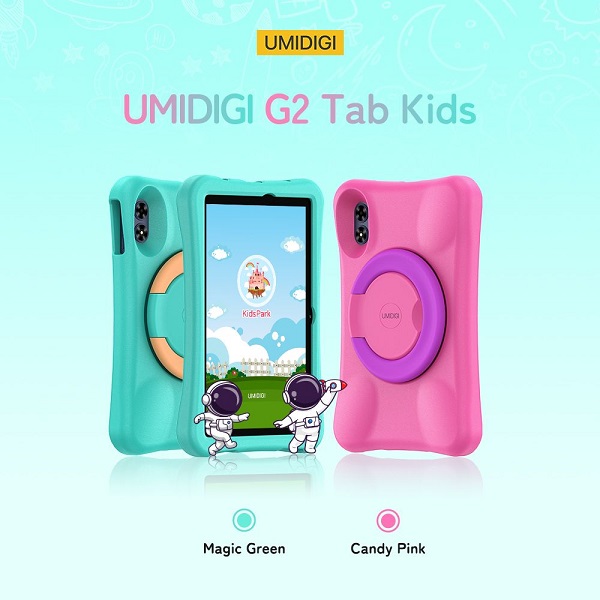 In contrast, the G2 Tab Kids is designed to be more durable and rugged, requiring slightly larger dimensions. This tablet for kids measures 273.5 mm in length, 190.5 mm in width, and 29.5 mm in thickness, providing a sturdy and secure experience for young ones. Consequently, the G2 Tab Kids weighs 805g, ensuring the necessary durability for its accompanying protective case.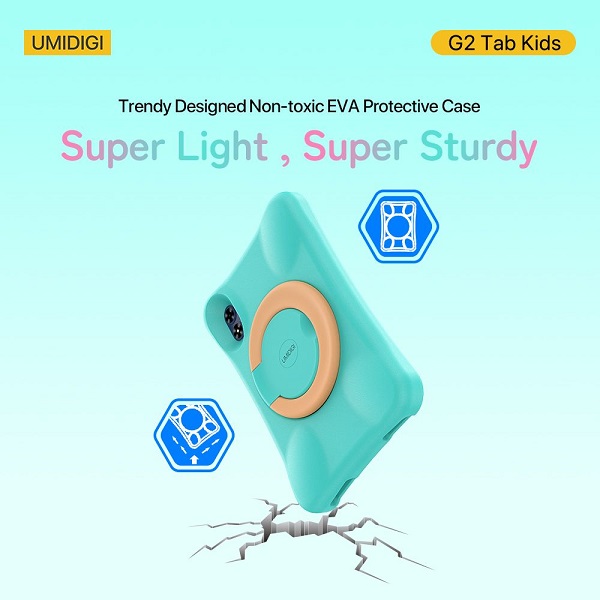 The protective EVA case on the Umidigi G2 Tab Kids is designed with safety in mind, using non-toxic materials and enhanced cushioning in all four corners. It offers complete protection for kids' tablets, preventing damage from falls and collisions. The back ring stand is easy for little hands to grip and provides stable support for the tablet. It is versatile, allowing for adjustable viewing angles and 360-degree rotation.
The G1 Tab, G2 Tab, and G2 Tab Kids all feature a large 10.1-inch HD+ display that provides a captivating visual experience. With a resolution of 1280 x 800, these tablets deliver sharp and vibrant visuals, bringing content to life with clarity and detail. The 16:10 aspect ratio ensures a widescreen viewing experience, perfect for movies, web browsing, and creative tasks.
You may also be interested in the Umidigi G3, the Umidigi G3 Plus, and the Umidigi G3 Max.
All three tablets will be powered by the RK3562 quad-core processor, ensuring smooth and efficient performance. With a clock speed of 2.0GHz, these tablets will handle everyday tasks with ease and responsiveness. They will also offer ample memory with up to 4GB+4GB of LPDDR3 RAM, allowing for seamless multitasking and smooth app switching. Additionally, the tablets will provide 64GB of eMMC 5.1 storage, offering sufficient space for apps, media files, and documents.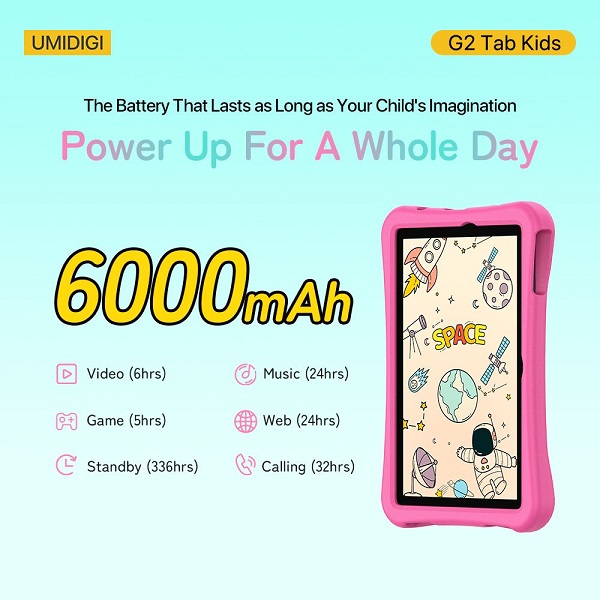 In terms of camera capabilities, the G1 Tab, G2 Tab, and G2 Tab Kids are equipped with an 8MP main camera on the rear and an 8MP front camera. Additionally, these tablets feature a large 6000mAh battery, ensuring exceptional battery performance. With a standby time of up to 1 month, 6 hours of video playback, or 24 hours of seamless online streaming, you can rely on these tablets for long-lasting power that won't interrupt your usage.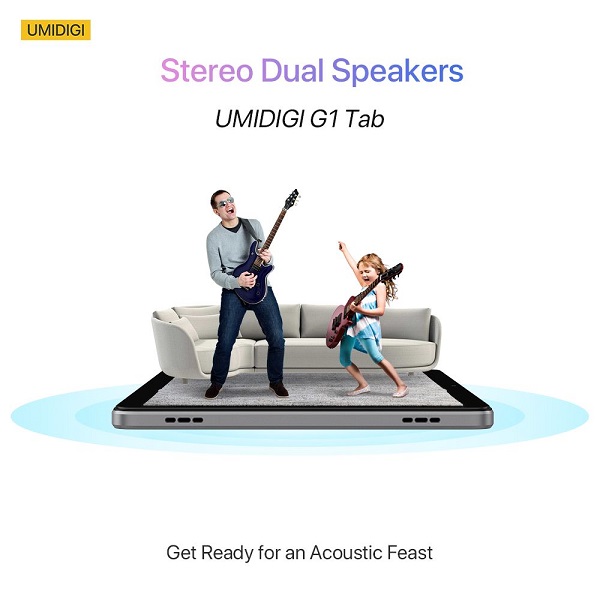 The G1 Tab, G2 Tab, and G2 Tab Kids will be powered by Android 13 and will come with dual stereo speakers. These powerful speakers deliver immersive sound, enhancing your movie-watching, music-listening, and video-call experiences. Moreover, these tablets will support WiFi 6, allowing for seamless streaming and online gaming without any buffering.
Also See the Umidigi G5, the Umidigi G5 Mecha, the Umidigi A15, and the Umidigi A15C.