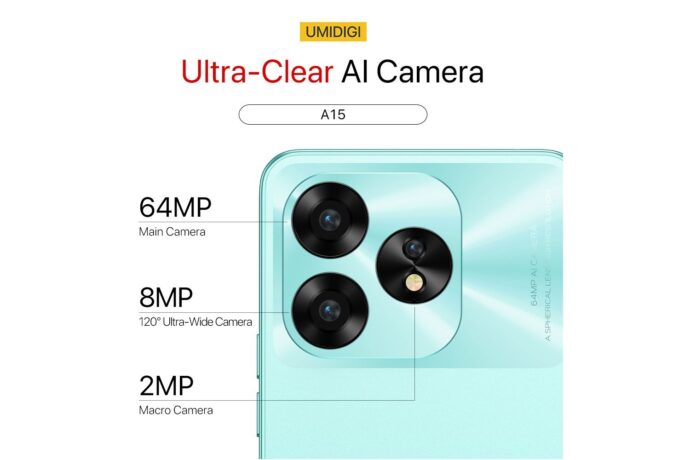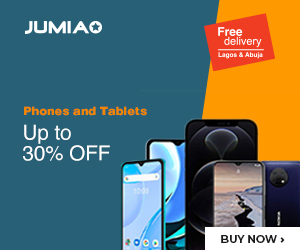 The UMIDIGI A15 Series and the G5 Series are scheduled for an official launch in the third quarter. The A15 series consists of models A15 and A15C, classified as mainstream smartphones under the UMIDIGI brand. On the other hand, the G5 series includes models G5, G5C, and G5A. Both the Umidigi G5 and the G5C are considered mid-level smartphones while their counterpart model, the Umidigi G5A is seen as an entry-level device within this series. Compared to the earlier A13 and G3 series models, these new releases offers a number of improvements not only in technical specifications but also in design aesthetics.
You may also be interested in Umidigi Deals on AliExpress 828 Mega Brands Sale.
The UMIDIGI A15 and the Umidigi G5 series are characterized by their appealing aesthetic, certain to attract a devoted following. Each line comes in five distinctive hues: Space Gray, Graphite Black, Pearl White, Jade Green, and Lavender Purple.
The striking appearance of both the A15 and G5 series is further enhanced by the AG matte compost material design employed for the back panel. The design not only looks visually pleasing but also imparts a premium feel to it.
Additionally, an added advantage of the matte finish on these models is its resistance to smudges or fingerprints that mar many other phones' aesthetics. Both series showcase a glass-like effect at their top surface which creates an enchanting play of light reflecting different hues depending on ambient lighting conditions around them.
Another distinctive feature of the A15 and G5 series includes their exceptionally slim edges with thicknesses measuring 8.6mm (A15) and 8.8mm (G5) respectively ensuring they provide excellent hand grip comfort.
With regard to their screens, both the A15 and A15C come furnished with a notable 6.7-inch HD+ display, in contrast to the somewhat smaller 6.6-inch HD+ display on both the G5 and G5C models. On a slightly different note, the G5A model stands out with its own unique 6.52-inch HD+ screen size.
In addition to these specifics, all models are enhanced by ultra-thin bezels on every side which magnify visual content for an immersive viewing experience; making everything appear larger than life. Lastly but importantly, it's noteworthy that both of our G5 and G5C models are designed with a refresh rate of 90Hz which facilitates effortlessly fluid scrolling on your device.
The A15 series offers a three-lens camera system at the rear, which includes a 64MP main camera (A15), a 48MP primary camera (A15C), an 8MP ultra-wide option, and a specialized 2MP macro lens. Conversely, both G5 and G5C models use identical dual-camera setups that consist of a powerful 50MP primary lens complemented by a detailed-oriented 2MP depth lens.
The budget-friendly Umidigi G5A offers users with its combination of a solid-performing 13 MP main lens along with another handy tool – the aforementioned dedicated depth sensing unit also measuring at two megapixels. This makes it an appealing option for its commendable image capture quality relative to its competitive pricing point.
The primary 64MP, 50MP, and 48MP lenses performed superbly, capturing vibrant shots in both daylight and low-light conditions.
The A15 is equipped with a 16MP front-facing camera, while its counterparts – the A15C, G5 and G5C – boast a slightly less powerful 8MP. Despite this difference in resolution, all are proficient in snapping flawless self-portraits.
The cameras are designed to keep the focus sharp on the subject while seamlessly merging the backdrop into itself for an effortless group selfie experience. Furthermore, they ensure naturally authentic skin tones and if you're craving that Instagram-worthy shot, there's no need to worry as built-in filters are at your disposal.
The A15 comes with the robust Unisoc T616 chipset that is flawlessly incorporated into its sleek exterior. This System-on-Chip (SoC) offers remarkable performance, nimbly managing routine tasks, including those related to gaming.
In contrast, the A15C and G5 are energized by the dependable Unisoc T606 which assures steady operation and optimum battery efficiency for daily usage patterns. Whether you're launching apps or running several of them concurrently in background mode, a fluid functionality is guaranteed.
The G5C and G5A models feature the MTK G36 and MTK A22 chipsets respectively, promising an uninterrupted and agile user interaction during their operation.
The A15 boasts a generous 8+8GB of expanded RAM and a storage capacity of 256GB, ensuring ample room for all your essentials. When it comes to the Umidigi A15C, G5, and G5C models, they all come with an identical storage space of 128GB which enables you to store endless videos and photographs.
They are fitted with extended RAM capacities of 8+8GB, 8+8GB and 4+4GB respectively that guarantees uninterrupted performance during operation. The G5A model is positioned as an introductory-range smartphone equipped with a sufficient storage provision – an extended RAM of 4+4 GB along with a ROM capacity reaching up to 64 GB which will adequately cater to users who have basic needs without requiring vast photo storing capability.
In terms of power longevity, the A15 and G5 series both come with a robust 5000mAh battery that has the potential to last for ten days on standby, facilitate eight hours of continuous video playback and support fourteen hours of internet surfing.
The minor variation among these five models is in their charging competencies. The A15 model is equipped with a 20W accelerated charging feature while its four counterparts are furnished with 10W high-speed charging capabilities.
Also See the Umidigi G5 Mecha.