The leading social media network for live events, Twitter has announced the expansion of its advertising platform from 33 countries to over 200 countries and territories including Nigeria, Kenya, Ghana and most African countries.
This means that marketers and small and medium sized businesses in Nigeria, Kenya, Ghana and most of Africa can now take advantage of the unique advertising opportunity that Twitter provides.
In a blog post earlier today, Twitter VP Global Online Sales, Richard Alfonsi said:
"Today, we're excited to expand our self-service ads platform from 33 countries to over 200 countries and territories. Now, small and medium-sized businesses (SMBs) from Honduras to Hong Kong can more effectively reach their target audiences on Twitter in 15 languages."
Twitter currently boasts of around 100,000 active advertisers, this massive expansion will no doubt lead to more advertisers joining the lineup.
I first attempted Twitter Ads late last year, but was disappointed to learn that I could not access it in Nigeria. So, I am happy that Twitter Ads is coming to Nigeria finally.
Of course, in the next coming days I will be trying out the Twitter self-service ads to see what it offers.
With Twitter Ads you can drive traffic to your website or generate leads to your campaigns.
Twitter Ads also offers an advanced targeting tool that enables marketers and businesses target the right audience.
Twitter Ads can be targeted by interest, keyword, username, device, location, and TV.
Of what use is advertising without tracking, Twitter promises the ability to track the performance of your ads in real time to see whether your campaign is successful.
Twitter Ads go Global
Twitter Ads was first launched in the United States in April 2013, with United Kingdom, Ireland, and Canada joining in November of the same year.
29 additional countries have been added to the list up until today that the list exploded to over 200.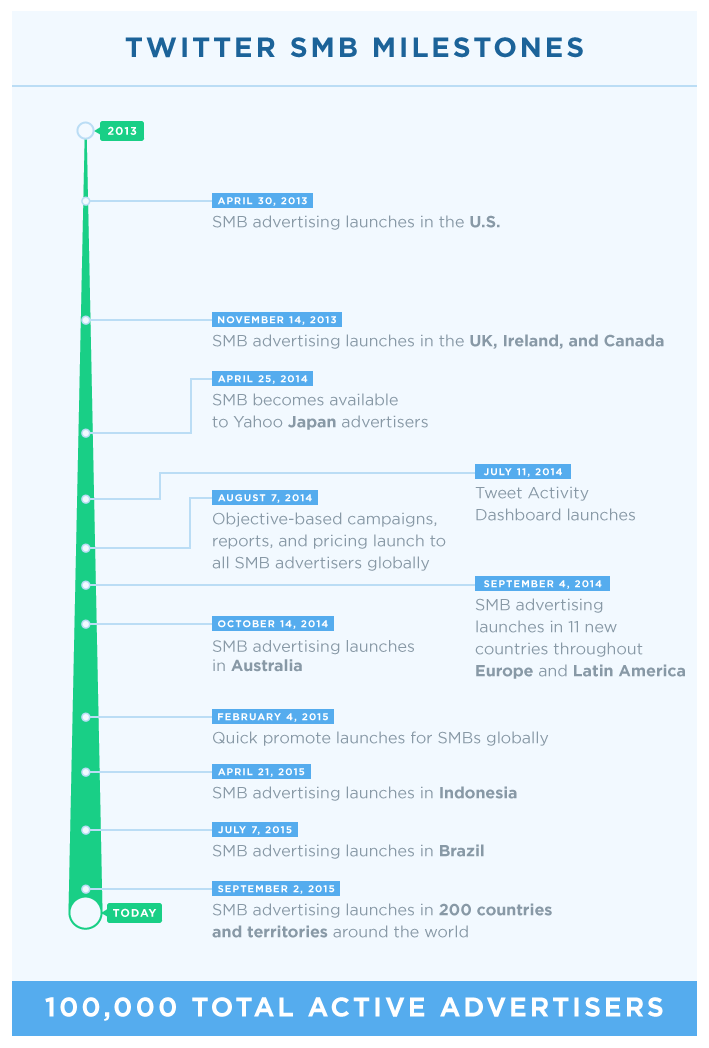 Twitter Ads support in almost all countries, could mean more potential revenue for Twitter as the company struggles to convince investors that it can indeed be a profitable business.
In the meantime if you are in Nigeria, Africa, or any of the new countries, you can start trying out your first Twitter Ads.