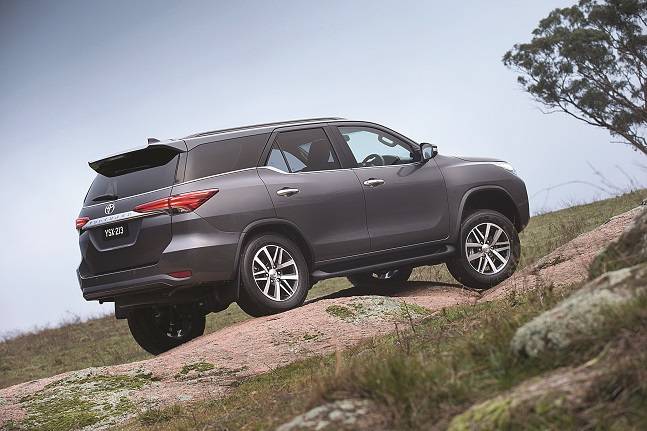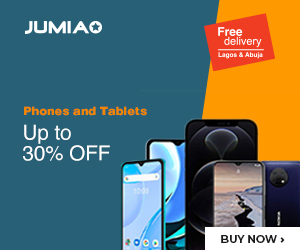 Toyota has been able to completely take over the premium SUV segment with one of its range of products—the Toyota Fortuner.
The Toyota Fortuner continues to sell in large numbers, and there is no indication that it is aging in the eyes of the customers. With enough confidence and enthusiasm, Toyota is planning to launch the brand new Toyota Fortuner.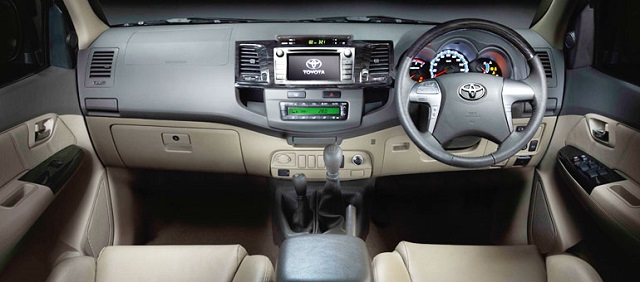 The Toyota Fortuner has a very large slanted chromed grille flanked by LED DRLs and projector headlamps. The front bumper is in three dimensions and it packs more power when compared to the older Toyota Fortuner.
The car has bold character lines that run across the doors between the front and the rear fenders; the C-pillar is now black, making it produce a "floating roof" effect.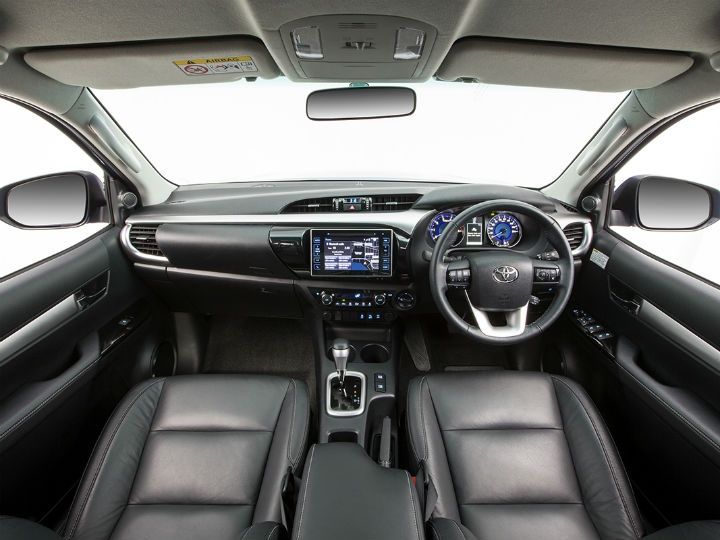 The Fortuner also has side steps, a shark-fin antenna, roof rails and stunning 18-inch wheels. The Toyota Fortuner is 4,795mm in length, 1,855mm in width, and 1, 835mm in height.
The car is to get bigger than the present version but it will continue to feature a body-on-frame chassis.
The new Toyota Fortuner comes with a very classy and flashy cabin. Toyota adopted a two-tone colour scheme and a brand new dashboard.
The centre console is the home to a touch screen audio navigation device along with two controls for the automatic climate change. The new instrument panel now comes with a twin pod setup and a digital readout in the middle.
The car which stills maintains its 2-3-2 seat configuration comes with a different engine design. The present 2.5litre diesel unit will be replaced by a better 2.4litre diesel unit. Similarly, a 2.8litre diesel motor will replace the 3.0litre diesel motor.
The new 4WD technology will replace the 4×4 version. The car also comes with a rear differential lock and a Hill Decent Control. This new Toyota Fortuner is an "updated" version of the older Toyota Fortuner.