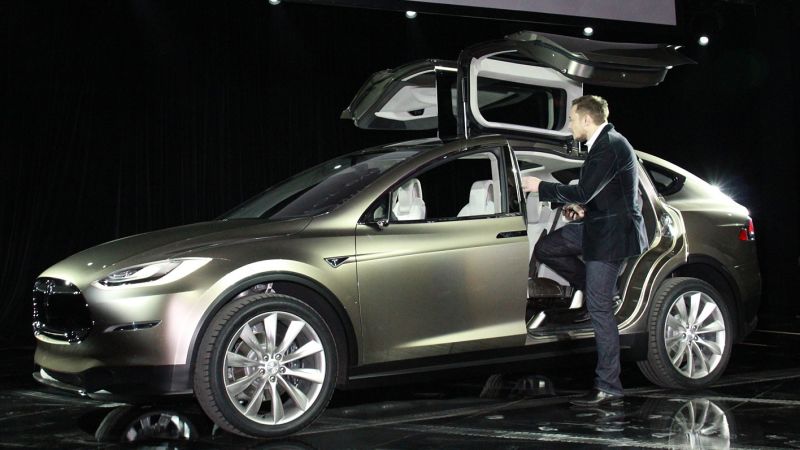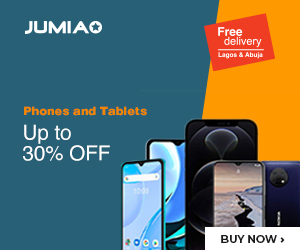 The long awaited electric-powered Model X from Tesla has started selling, and the long-range crossover car with upward-opening second-row doors has been priced at $80,000.
Selling this car at $80,000 puts it $5,000 cheaper than Model S which was the lowest-priced version of the sedan that turned Tesla into one of the most watched tech firms.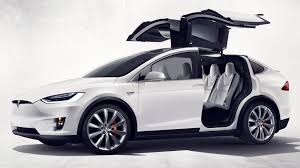 This Model X is quite larger with a performance base version that is slightly slower than the Model S. The SUV comes with an all-wheel drive and it will clock-in at zero to 60 miles per hour in 6 seconds.
As it gets bigger, it will not have the same range as the Model S; it has 220 miles per charge while the Model S has 240 miles per charge.
The pricing which was released on Monday was not inclusive of delivery charges, customers who want it will have to pay an additional $1,200 for the car to be delivered to their preferred locations.
The Tesla Model X which was introduced at a ceremony in Fremont is having lots of breakthroughs. The rear doors open upward in a way that won't scrap against a vehicle that is packed next to it and it has panoramic windshields.
Tesla stated on its website that anyone who chooses to order the 70D all-wheel-drive base Model will have to wait until late next year before it can be delivered. If customers wish to get one faster though, they may need to order one of the two other upscale versions with zero-to-60miles in 3.8 seconds.
While all Model Xs comes with standard five-seat configurations, any customer who wants to get a car with six-seat configuration will have to pay extra $3,000 while the seven-seat configuration goes for an additional $4,000.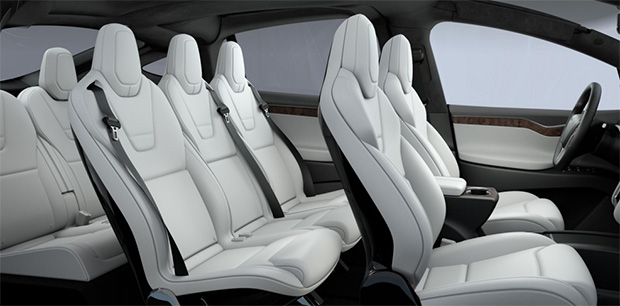 In September, Tesla put the Model X on sale at an introductory price of $132,000 for a fully decked-out signature edition of the car.