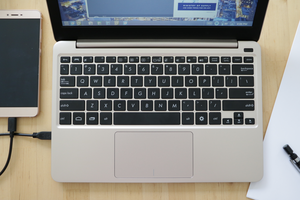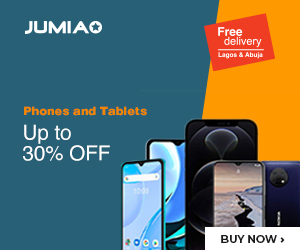 A new interesting prototype that actually turns an android smartphone to a laptop has been revealed.
Named the Superbook, the prototype can easily be described as a laptop shell that basically transforms Android smartphones into a complete functioning laptop. Interestingly, it comes for a cheap price of $99 (that's about 20,000 Naira).
The Superbook bears a screen, a keyboard and a multi touch track pad like most laptops. It also has connectivity ports on its side through which android smartphones will be connected to turn it into a laptop.
The Supebook has a slick design and is fairly easy to carry about. It comes in an 11.6 inch LCD display and has a universal compatibility across Android smartphones.
It supports smartphones Android operating system starting from Android 5.0 (Lollipop). It is also compatible with phones with 1GB of RAM or higher.
With these even the most basic android smartphones will be able to work with the Superbook seamlessly. In addition the Superbook has a powerful battery which can power it for over eight hours on a single charge.
Here's a video of how the device works:
When an android smartphone is plugged into the Superbook, it comes to life and starts working as a laptop.
Once connected, users will be able to access files and execute applications on their android smartphones on the Superbook.
One will be able to multitask easily on the Superbook as it is powered by Andromium, which lets one have multiple apps running concurrently.
Users can also choose from millions of popular apps from the Google Play Store as well as a growing number of applications written specifically for Andromium.
A crowd funding campaign has been initiated for the device and is scheduled to formally launch on the 15th of June, 2016. However interested people can sign up for early access via www.getsuperbook.com.
There isn't much word about when the device will become available. Full specs and features of the Superbook will be announced as its launch gets closer.