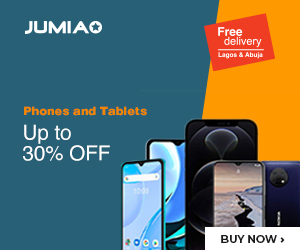 Famous 4G LTE broadband operators, Smile Telecom Holdings, have launched voice over LTE (VoLTE) service in East Africa, the first of its kind in the region.
The VoLTE service was initially launched in Kampala, Uganda's capital city, as well as in Entebbe and Mukono.
The service however will later be rolled-out in the towns and cities of Jinja, Mbale, Soroti, Tororo, Lira, Gulu, Masindi, Kasese, Fort Portal, Kabale, Mbarara and Masaka.
Smile says it aims to offer high-definition voice services in each of the countries in which it operates, enhancing the subscriber experience and paving the way for the delivery of new differentiated consumer services.
The VoLTE service gives subscribers the ability to make high-definition voice and video calls. Smile expects to meet the growing data demands of enterprises with the new service.
The company partnered Alcatel-Lucent, its long-term technology collaborator, in launching the services in East Africa.
The VoLTE service uses Smile's own IMS technology and Alcatel-Lucent has conducted network integration, project management and testing activities to prepare the network for this launch.
Smile's Chief Operating Officer, Tom Allen, lauded the partnership with Alcatel-Lucent.
"Smile chooses to associate with technology partners that are not only known for delivering world class networks but whom are masters at the game and deployment that we want to do at a certain time and place. Alcatel-Lucent has proven themselves to be such a technology partner".

"I am happy to say that they have been a key part of our success in East Africa and with the VoLTE rollout,"
he said.
Vice-President of Alcatel-Lucent Africa, Daniel Jaeger, highlighted the importance of access to broadband services in the continent.
"Network transformation to ultra-broadband continues apace in Africa. Universal access is vital to promote ICT and reduce the digital divide".
According to him, Alcatel-Lucent is supporting the integration of Smile's own IMS to ensure a converged network architecture that delivers new subscriber features in a cost-effective way.
"Smile aims to provide the best customer experience and with VoLTE it can do this, offering affordable high-speed high-quality voice and data services,"
he added.