We know that Samsung has some new foldable units in the pipeline. As of the time of this writing, the company has filed a new patent for a tech called Armor Frame which is believed to be for these next set of foldable units
As the name implies, we expect that they are there to strengthen the units and make sure they are not just easy breakers.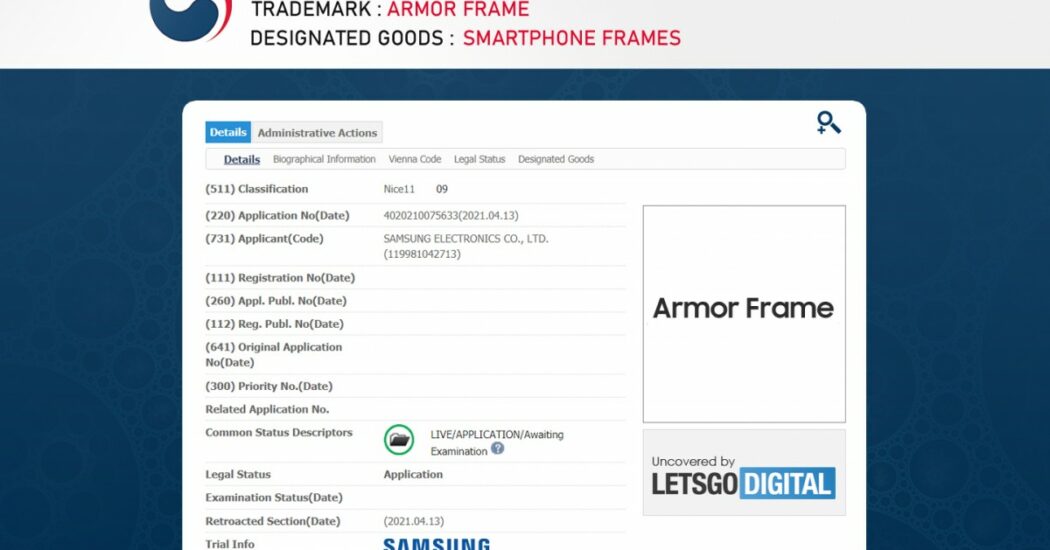 That would make sense on devices that costs well into thousands of dollars and are a massive investment for those who own them. It would also make sense to see this on the foldable tablet that we have talked about on this channel too.
Besides what we think, though, the patent does not show much about what this tech brings to the table. Other than knowing that they filed the patent in all of the US, Europe and S. Korea, we would have to wait on an official confirmation (unlikely) or for any of the new devices to launch to know more about this patent.