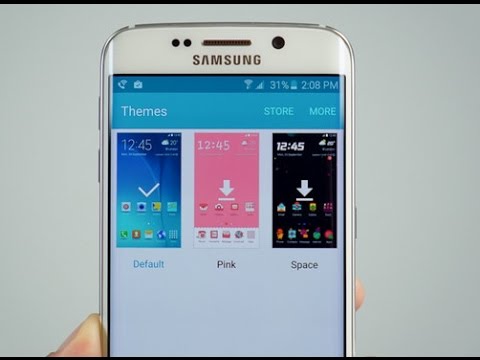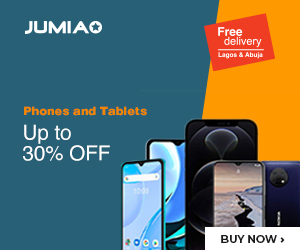 Despite the fact that attention of the tech community has been solely focused  on the South Korean electronics giant Samsung's upcoming flagship Samsung Galaxy S7, it seems like the company is not yet done with its Smartphone flagship Galaxy S6. The recent information has brought to limelight the alleged Samsung Galaxy S6 Mini.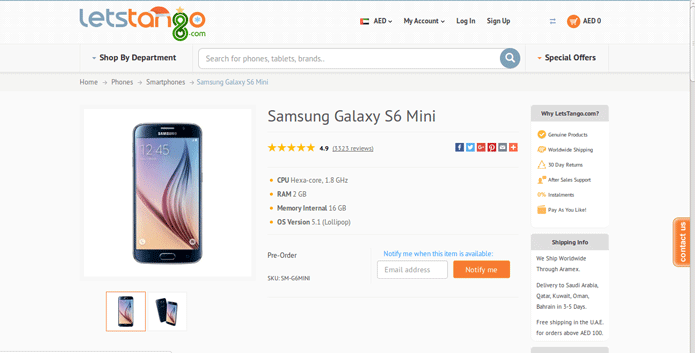 The handset was spotted on Lets Tango, an online UAE-based retailer. The device listing has brought quite a few major specs of the device to surface.
As per the details on Lets Tango, Samsung Galaxy S6 Mini will flaunt a Super AMOLED 4.6 inches display, which is quite smaller compared with its 5.1 inches counterpart.
As is usual with the compact versions of the flagships, RAM of Samsung Galaxy S6 Mini has been reduced to 2GB from 3GB featured in the original Galaxy S6.
Internal storage tendency met the same fate now rated at 16GB, a drop from whopping 32GB. It certainly has Android 5.1 Lollipop.
Tech analysts had mused that is comapny released a Mini version of Galaxy S6, it will operate on Marshmallow. However, the listing includes Android 5.1 Lollipop along with hexacore CPU clocked at 1.8GHz in its details.
The device is also said to pack in a non-removable Li-ion battery. However, the capacity has not been mentioned.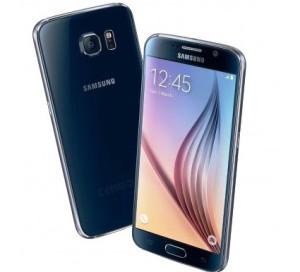 In terms of camera, Samsung Galaxy S6 Mini will flaunt a 15MP primary shooter, whereas the conventional S6 sports a 16MP unit, and a 5MP front camera for selfies.
In addition, the device will also embrace a fingerprint sensor certified from PayPal. The handset also supports Samsung Pay.
The company is yet tight-lipped and has not affirmed an anticipated launch of the device . With time, more releases and leaks are expected.
For its part, Lets Tango does not give the time when its users might be able to purchase the handset. However, you can register with the company to send you an alert when the smartphone is avoidable for purchase.