When Samsung first released the Galaxy Fold, they had to quickly take it back and work on reinforcements since they found out that the unit was not truly ready for everyday use. However, at the second launch, they got things right.
By putting a lot of safeguards into the device, they were able to get most of the problems out of the way. In fact, numerous independent tests have shown that the phone will survive an impressive number of bending tests – and we have not had many complaints so far.
While Samsung was busy beefing up the other parts of the phone, though, one thing they must have overlooked were the aesthetics.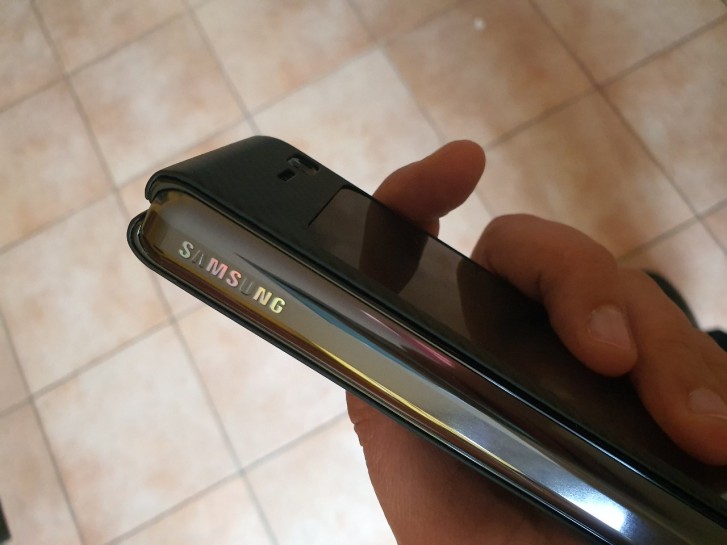 Looking at the Galaxy Fold unit in that image, you will see that thee Samsung logo has already begun to lose its shine on some of the colours. While that is way preferable to having something affect the real hardware of the unit, it shows one part where the South Korean OEM can improve on the next edition.