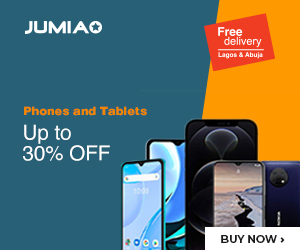 Samsung is set to introduce two new additions to its A-series group of smartphones. The A-series is best known for housing Samsung mid-range devices and as we have seen with the Samsung Galaxy A5, Galaxy A7, Galaxy A8 and Galaxy A9, the upcoming pair (Galaxy A6 and A6 Plus) will surely do better than preceding members of the 'Galaxy A' family.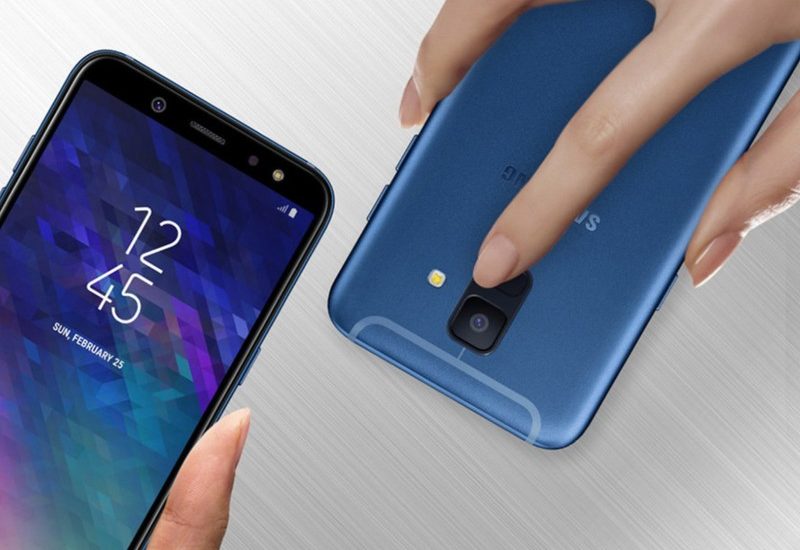 As with every new smartphone from Samsung (and every other OEMs), there is always something unique a smartphone brings to the table. For the upcoming Galaxy A6 and Galaxy A6 Plus, they bring quite a handful of new additions.
First off, the devices have been structured, quite beautifully, in accordance to trending 18:9 aspect ratio design. In actuality, they are even narrower as their aspect ratio is measured 18.5:9. When compared to earlier released members in the series, the Galaxy A6 and A6 Plus duo are slimmer and more comfortable in the hands.
To serve as icing on the cake, the Galaxy A6 and the bigger version, Galaxy A6 Plus both features Facial Recognition unlock technology and Samsung's native AI-powered personal assistant, 'Bixby Home'.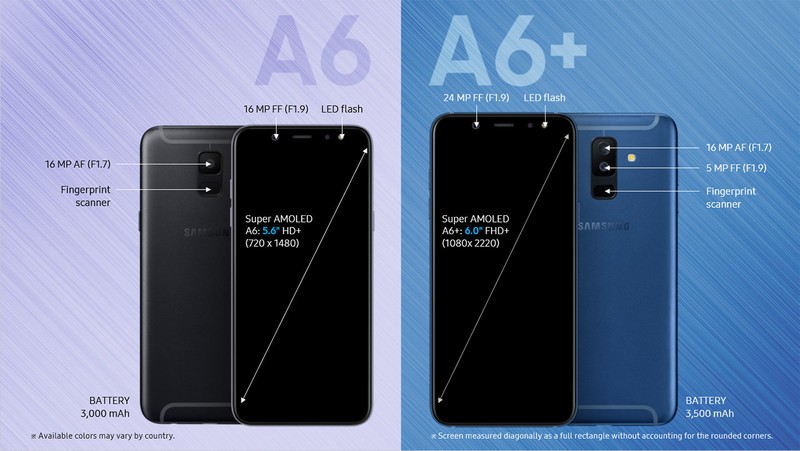 The Galaxy A6, being the smaller version of the pair, comes with 5.6-inch Super AMOLED display and a resolution of 1480 x 720 pixels. There is a single 16-megapixels lens with f/1.7 aperture on the rear and at the front. In addition, it comes out of the box running the latest Android Oreo OS, 3GB of RAM, 1.6GHz Octa-core processor, 32GB of built-in storage and is powered by a non-removable 3,000mAh battery.
The Galaxy A6 Plus, on the other hand, has a bigger 6-inch display (also Super AMOLED) and higher 2200 x 1080 pixels resolution. Inside, there is more RAM quantity (4GB) but the same 32GB internal storage as the A6. To further spice up the A6+, Samsung laced it with a dual camera set-up on the rear: a primary 16-megapixels lens with f/1.7 aperture and a secondary f/1.9 aperture with f/1.9 aperture.
In furtherance, the A6 Plus has a 24-megapixels lens stationed at the front to take bomb selfies, 400GB SD card expansibility, 1.8GHz Octa-core processor, and a bigger 3,500mAh battery juice.
Price-wise, it is expected that the Galaxy A6 Plus will cost more but unfortunately, no information regards pricing, or availability has been released by Samsung. However, it is expected that the A6 pair will be officially released in the coming weeks.