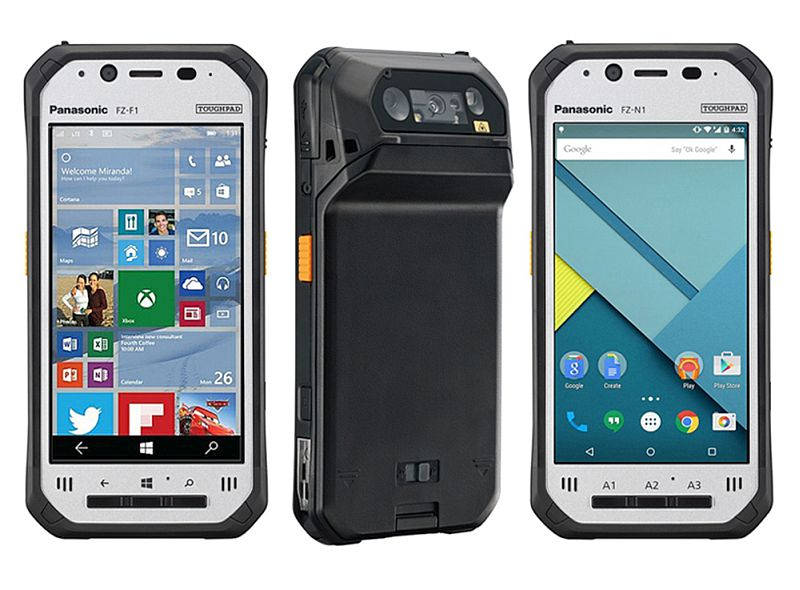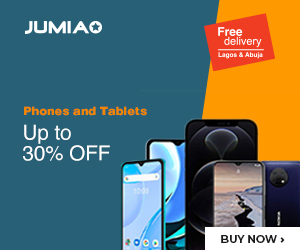 Panasonic has unveiled two rugged productivity and enterprise devices designed for workers in manufacturing, retail, warehouses, emergency services, and other professions where one's phone is liable to take a beating.
Unveiled at the Mobile World Congress in Barcelona, the new Panasonic Toughpad FZ-F1 and Toughpad FZ-N1 are made to survive in unfriendly conditions.
The smartphones feature angled rear barcode reader that allows users to scan items. They also pack barcode reader activation buttons on either side making it easy for use by right-handed people or south paws.
The Panasonic Toughpad phones also have a glove enabled display and sunlight adaptive display with rain sensing mode.
According to Panasonic, they will survive when dropped from a height of 1.8 metres or if they tumble from 1 metre. The devices can also withstand in up to 1 metre of water for 30 minutes.
Both phones have very similar specs. The only difference between is their operating system. One runs on Windows 10 while the other is powered by Android.
The Android-powered Panasonic Toughpad FZ-N1 will be initially available as a Wi-Fi model in March at an estimated street price of $1,499 (approximately 300,000 Naira) while the voice model will be launched around June 2016.
The Windows 10-based Panasonic Toughpad FZ-F1 will be launched at an estimated street price of $1,599 (approximately 320,000 Naira) and will be available starting in the second half of 2016.
The company says that the new Panasonic handheld Toughpads will be available via authorised Panasonic handheld resellers and come with standard 3-year warranty.
The phones sport a 4.7-inch (720×1280 pixels) display and are powered by 2.3GHz quad-core Qualcomm Snapdragon 801 (MSM8974AB) processor with Adreno 330 GPU and 2GB RAM.
They pack 16GB inbuilt storage and also support expandable storage via microSD card up to 64GB.
Both support dual-SIM functionality apart from Bluetooth 4.1, NFC, GPS connectivity issues. They possess an 8-megapixel rear camera with LED flash as well as 5-megapixel front camera.
They also come with a 3200mAh battery while the company will offer an optional 6200mAh long-life battery back.
Commenting, Jan Ruderman, Vice President of Business Mobility Group at Panasonic  said, "The Toughpad FZ-F1 and FZ-N1 handheld tablets give companies looking for an up-to-date, powerful, flexible and purpose-built solution, an excellent option that will improve efficiency, productivity and bottom-line performance for years to come."