This season is bound to be exciting for smartwatch lovers as Rogbid Fan Fest kicks off. The smartwatch brand is introducing three new smartwatch models, and you're certain to find one that perfectly suits your tastes and requirements. Let's delve into the impressive features of each model.
Rogbid Model X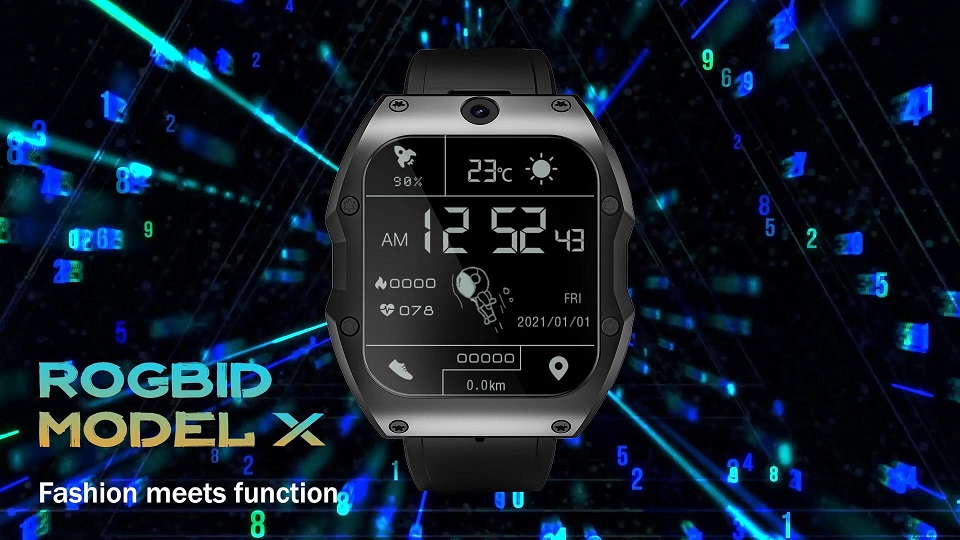 Presenting the Rogbid Model X, a stylish and contemporary smartwatch with a built-in smartphone crafted to leave an impact. Its sophisticated design and high-quality ceramic construction exude refinement and resilience.
The 2.1-inch polished display offers breathtaking visuals and a smooth interaction for users. Equipped with a two-processor setup, it promises superior performance along with versatility.
Additionally, it is compatible with global 4G LTE bands for uninterrupted connectivity no matter where you are in the world. With its 4GB RAM coupled with 128GB ROM, there's plenty of room for your apps, images, documents etc.
Treasure memorable instances using the dual camera system of 13MP+5MP resolution while staying energized with the durable battery capacity of 1050mAh. Moreover, take advantage of precise GPS navigation that ensures you never lose your way during escapades.
Rogbid Tank M1
Introducing the Rogbid Tank M1, a perfect companion for those with an adventurous spirit. Its sturdy design promises resilience in even the most demanding environments. The 1.45-inch round HD screen ensures that clarity is never compromised, even under direct sunlight.
Boasting over 100 sports modes, it stands as your ultimate ally in fitness endeavours. With its impressive battery capacity of 680mAh, it guarantees sustained connectivity and power throughout all your activities.
Designed with a touchscreen interface alongside four physical buttons for versatile interactions, it offers users an adaptable and intuitive experience. Break boundaries and stay connected on your adventures with the Tank M1.
Rogbid Tank S3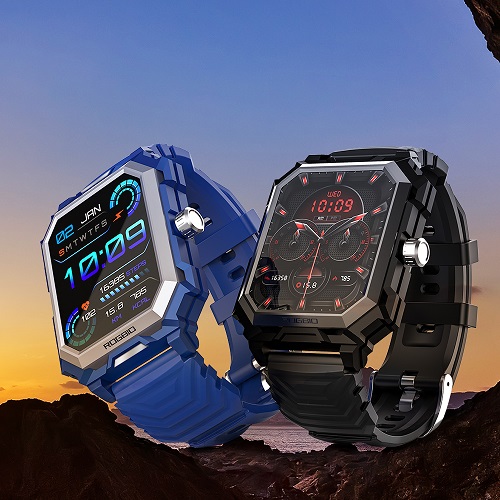 If you're in the market for high-end technology and exceptional craftsmanship, the Rogbid Tank S3 is an ideal choice. It impresses with its IP69 water resistance and MIL-STD-810 certification, proving it can survive even under severe conditions.
The robust 680 mAh battery promises prolonged use without frequent recharging. The sizable 1.96-inch square HD display provides engrossing visuals to enhance user experience, while over a hundred sports modes cater to a diverse range of fitness aficionados. Leveraging Bluetooth 5.3 technology, it ensures quick and reliable connectivity with various devices effortlessly.
The Rogbid Fan Fest presents an optimal chance to explore their remarkable gadgets. Whether the sophisticated and robust Model X appeals to you, or perhaps the resilient and adaptable Tank M1, or even the superior quality of the Tank S3, there's a Rogbid mobile that suits your way of life.
Make sure not to overlook this exhilarating occasion and witness firsthand the progression of cellular technology with Rogbid. To conclude, there will be a Giveaway draw as part of festivities. Come participate in all the excitement! Learn More.