We have been gearing up for the launch of the Xiaomi's Mi 6X – successor to the highly successful Mi 5X from last year – and we have had quite the number of leaks to keep us going. However, one leak, in particular, might be wrong with a new report that claims we have the wrong chipset.
Putting this in context, the upcoming MI 6X has been touted to come with an Helio P60 chipset under the hood. A TENAA listing that shows the smartphone running an octa-core 2.2GHZ processor sure kicks against that.
For this kind of clock speed, it would not be a wonder if the smartphone were to be running a Qualcomm Snapdragon 630 or Snapdragon 660 chipset instead. The TENAA listing also tells us that the Asian OEM will provide the phone in two variants – one to carry 4GB RAM and the other to take on a bigger 6GB RAM.
Additionally, users will also be given the chance to pick between the 64GB/ 128GB internal storage space.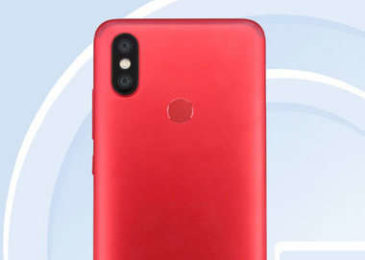 While we have also been expecting a dual camera setup, TENAA picks just a 20MP sensor out. What this means is yet unclear, but we will find out everything else at the time of launch. Speaking of launching, we are sure to get the smartphone officially unveiled later this month or very early in the next.