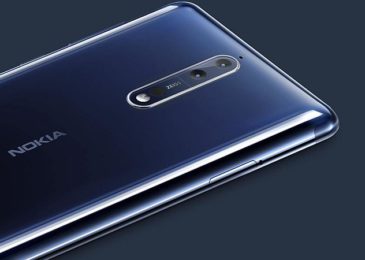 Nokia – now under the direct management of HMD – had a very good showing at MWC 2018 that held in Barcelona. They brought back a bang from the past with the Nokia 8810 4G, improved on their Nokia 8 unit by launching a Nokia 8 Sirocco and simply wowed with the Nokia 7 Plus. Interestingly, the brand is not done bringing new phones into the market for this year.
According to a report from NokiaPowerUser, Nokia 8 Sirocco will soon have someone else to share the Snapdragon 845 chipset with. This new device, the report continued, will be released under the Nokia 9 moniker. The Nokia 9 will improve on a lot, most especially the camera unit that is promised to be a 'best-in-class' setup. We don't know how they hope to achieve this yet, but the leaks point to a penta-lens camera setup.
There is also a rumour that the Nokia 9 will carry a fingerprint sensor but it won't be like anything we have seen. That us because this sensor will be embedded in the display of the phone. Talking of displays, the market should get ready for something bigger than what we have on the Nokia 8 Pro units.
None of these hhasbeen confirmed, so it is best to keep our fingers crossed. If the Nokia 9 were to become a truth though, speculations are that it would be in the same price bracket with the newly released Samsung Galaxy S9/ S9+ units. That is a long stretch, but should the phone truly launch in September (just in time for IFA), then we will have more to talk about. Till then!