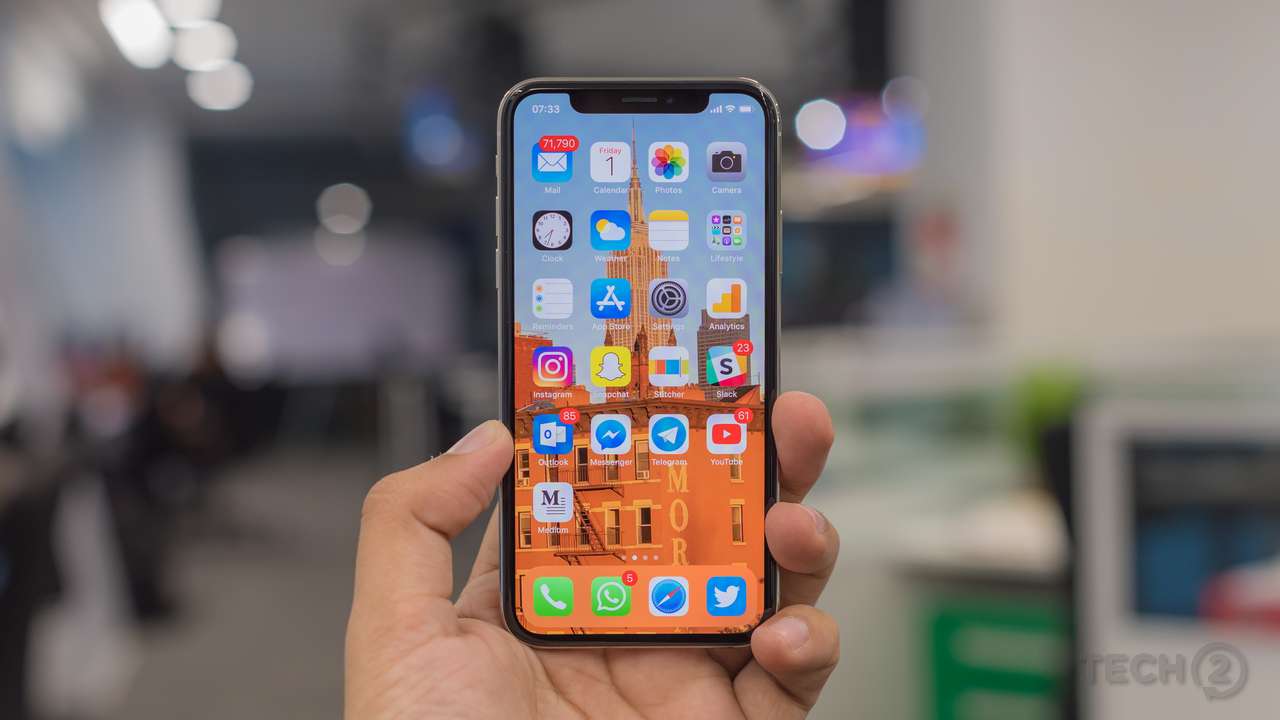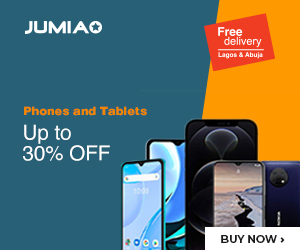 Information obtained from the research carried out by a US-based analytics firm revealed that Apple's 2017 flagship and 10th anniversary phone was the most shipped device in the first quarter of 2018.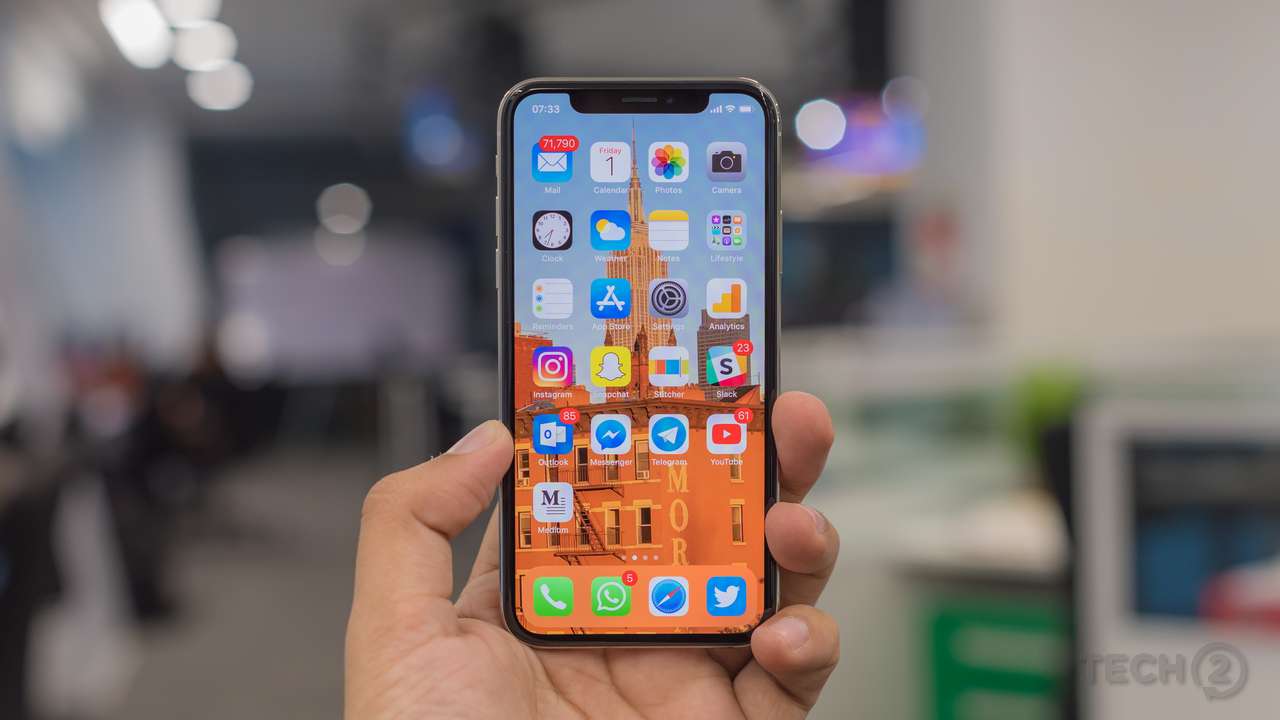 Strategy Analytics, a US-based analytics firm, with branches across several continents of the world conducted a research on the total shipment of smartphones in the first quarter of this year, and the results are quite unbelievable.
In the first quarter of 2018, report from Strategy Analytics research revealed that a total of 345 million units of smartphones were shipped during the period. Strategy Analytics' report further revealed that shipments from the top 6 units consisted of 14.2 percent of the total unit sold.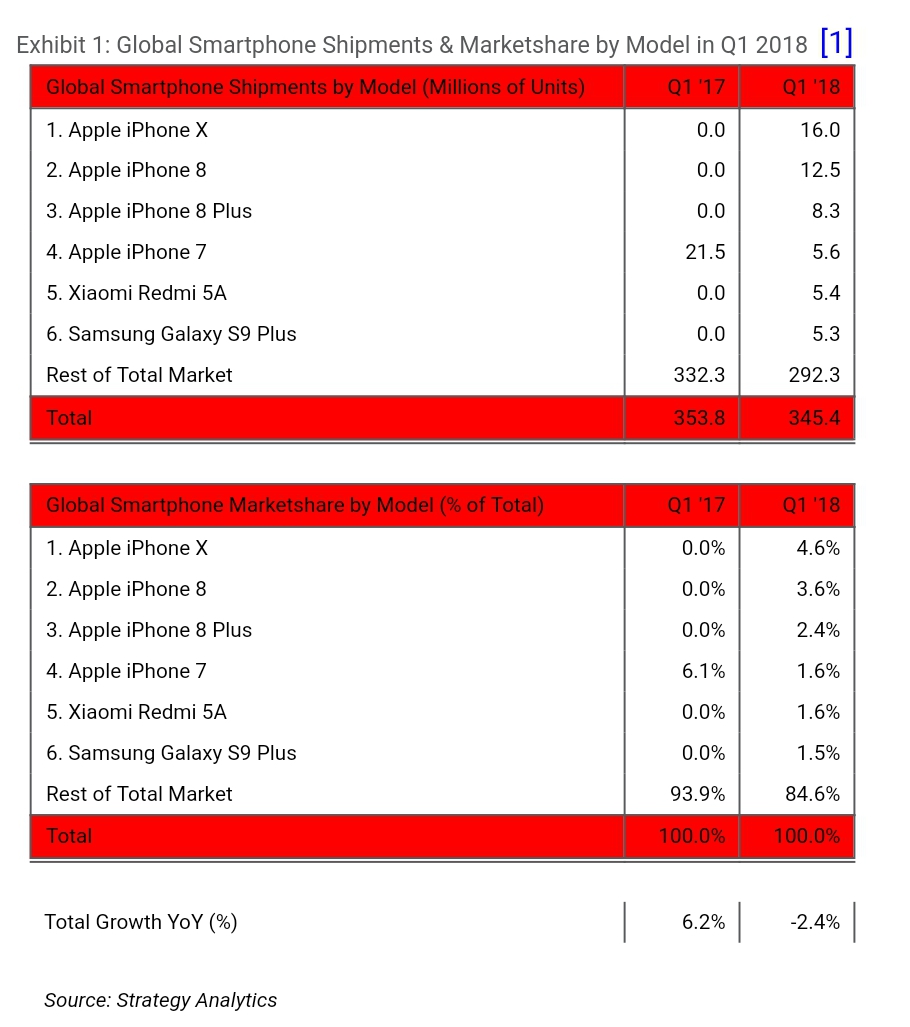 Surprisingly, four of Apple's product (iPhone X, iPhone 8, iPhone 8 Plus, and iPhone 7) made up top 6 units that was shipped in Q1 2018. Chinese giant's Xiaomi Redmi 5A and Samsung Galaxy S9 Plus follow closely.
Out of a the 345 million units shipped, the iPhone X attributes for 4.6 percentage, a staggering 16 million units. The iPhone 8 follows closely with 3.6% (12.5 million units), then the iPhone 8 Plus (2.4%) and iPhone 7 (1.6%).
When the iPhone X was unveiled on September 2017 at Apple's new campus in Cupertino, California, the device launched with a number of new features and innovations – display notch, Face ID technology, Animoji, and wireless charging. So it isn't quite surprising to see the flagship doing numbers.
Seeing the Samsung Galaxy S9 Plus on the list is however surprising; considering that Samsung began shipping the device in March.
In furtherance, it is also surprising to see the more expensive and pricier products being shipped the most. The Xiaomi Redmi 5A, for example, is a budget smartphone that cost about $100, but only 5.4 million units were sold in Q1 2018. While smartphones that cost way above $500 and some, $1000 are raking up numbers.
Does it mean that "the higher the price, the lower the demand" logic we were taught in our basic Economics classes in high school was only a fallacy?