Apple has always been criticised as the company that does not offer any smartphones for the entry-level or even, basic midrange markets. If the current reports by Ming-Chi Kuo – a trusted Apple product leakster – is anything to go by, all that could change soon.
According to his note to investors, the Cupertino-based company could be looking to launch dual SIM variants of some of its upcoming smartphones later this year. Even better is the report that some of these would be sold for as low as $550 – a rather low price for a company that raises its prices every year.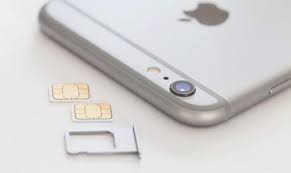 The US still remains Apple's main market. However, the US market is not so big on phones with dual SIMs in them. That brings to the table speculations that Apple might be looking to break into other markets such as Latin America, Europe and Asia with their latest offerings.
Should they be able to bring the prices down too, that would drive more sales since many would love the chance to get an Apple device at a very good bargain from the company itself.
Apple is known to be highly tight-lipped on its upcoming products so you shouldn't take Kuo's words as the gospel. Considering the poor sales of the iPhone X though, it is understandable that Apple would want to meet and break its own sales records by doing something as drastic as this. For now, only time will tell