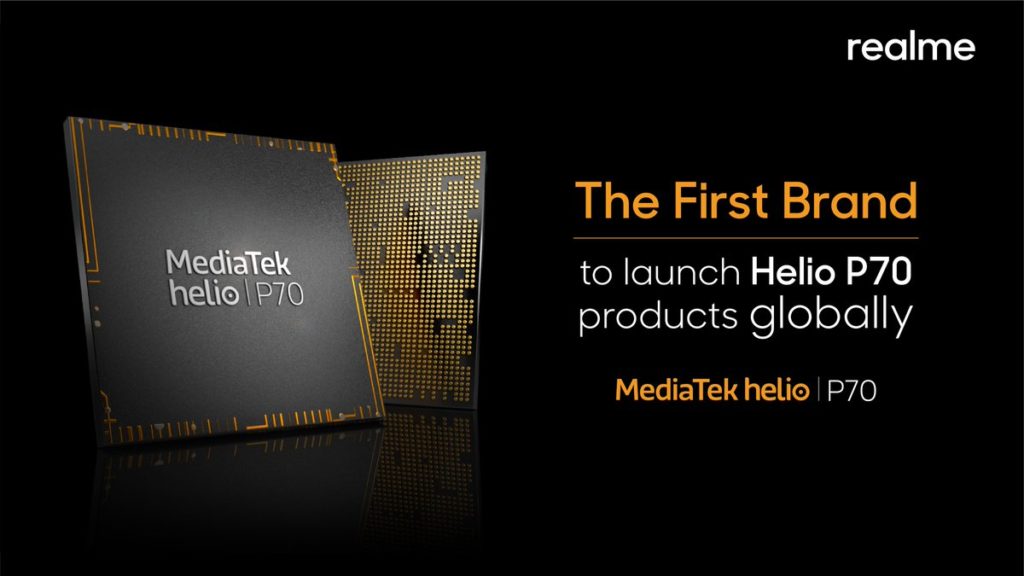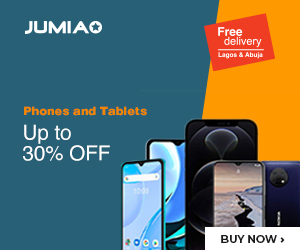 Barely 24 hours after the official announcement of the Hello P70 SoC by MediaTek, Chinese smartphone manufacturer Realme announced at the ongoing India Mobile Congress (IMC) 2018 event that it will be the first OEM to launch a MediaTek Helio P70-powered smartphone.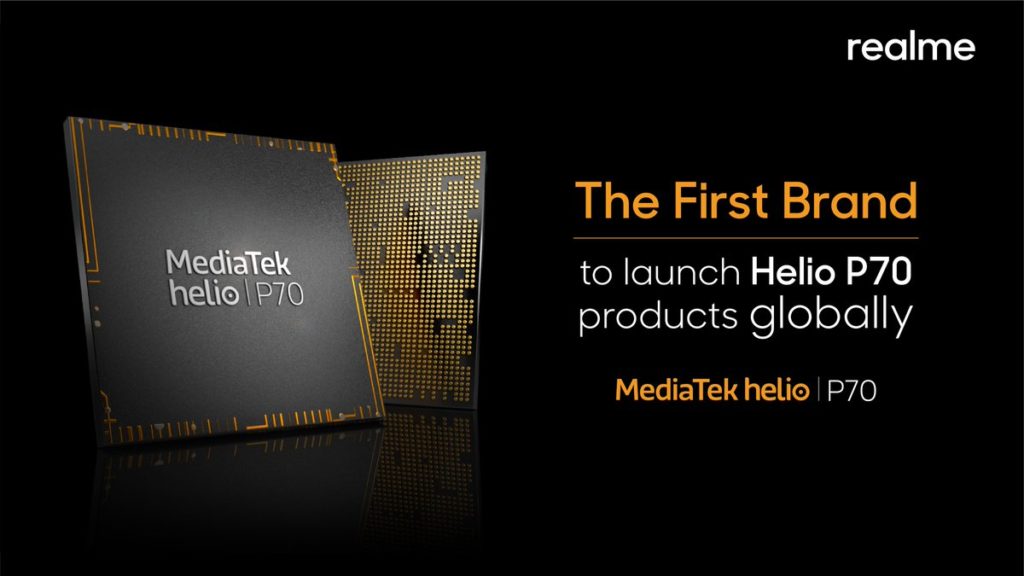 The newly launched MediaTek Helio P70 is the successor to the MediaTek Helio P60 – also released earlier this year. The Helio P70 was built with similar technology and architectural easy it predecessor but brings on upgrades in the aspect of clock speed, gaming, power conservation, and processing power.
The Helio P70 was designed and built by Taiwan Semiconductor Manufacturing Company (TSMC) using the company's 12nm FinFET technology. The Helio P70 also features a total of eight (Octa) core – four Cortex-A73 and four Cortex-A53 cores respectively. The onboard graphic processing unit on the chipset is the ARM Mali-G72 GPU.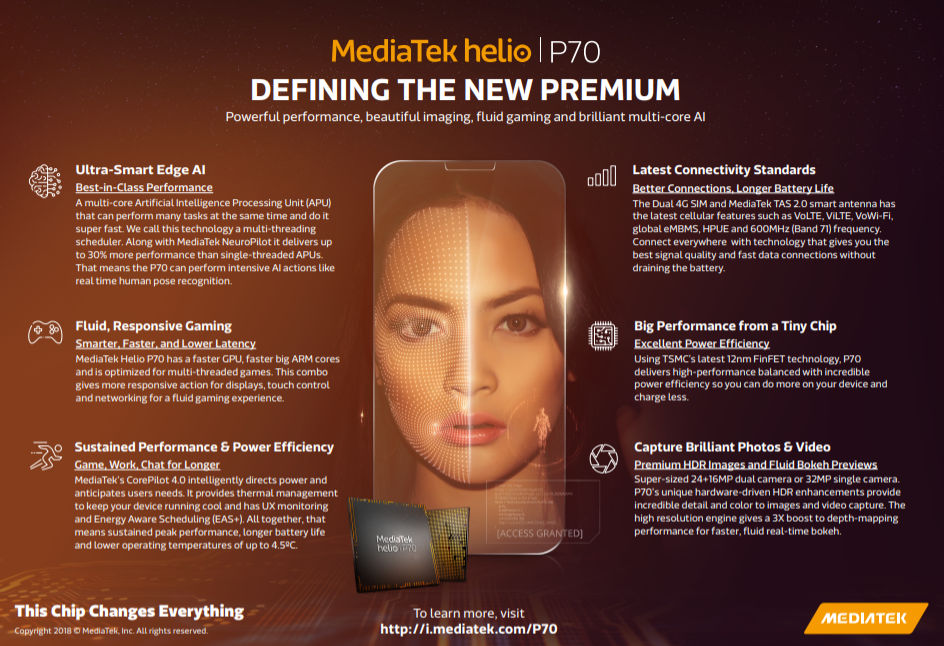 The Cortex-A73 cores on the chipset have a set clock speed of 2.1GHz while the Cortex-A53 clocks at 2.0GHz. The Mali-G72 GPU on the other hand clocks at 900MHz. MediaTek says the components of the new Helio P70 SoC will bring about 13% performance increase and 10-30% improvement in terms of processing power and efficiency.
The Realme smartphone that would carry the new MediaTek SoC hasn't been exactly announced but the according to the company's CEO, Madhav Sheth, "The next Realme will be powered by P70 and it is coming soon." He went ahead to say that the device will not be the successor of the Realme 2 or 2 Pro.
The Hello P70-powered Realme smartphone is however expected to launch before that end of the year.