American multinational semiconductor and telecommunications equipment company, Qualcomm, has unveiled a new system on chip (SoC) which is says is specifically manufactured for devices powered by the Windows operating system.
The announcement was made at an event —Computex 2018— held in Taiwan. The Snapdragon 850 is built on the same second-generation 10nm process as its predecessor, the Snapdragon 845. Some features of the chipset include ARM processors, integrated LTE, swift and instant-on (no hibernation), high clock speed and no overheating.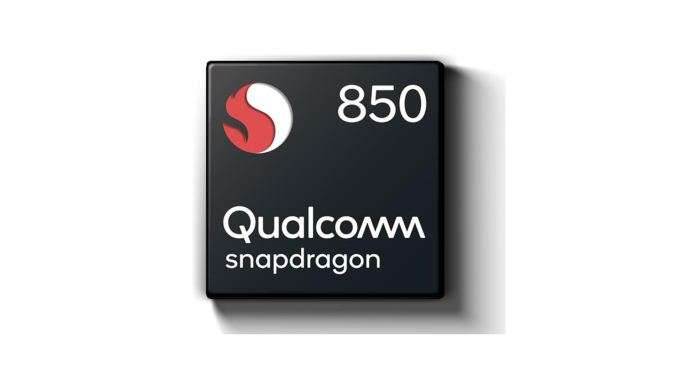 The Snapdragon 850 will have a clock speed that makes up to 2.96GHz and is expected to be used on devices bigger than a smartphone — phablets, tablets etc. In addition, Qualcomm maintains that the SD850 was built and fine-tuned software and hardware-wise. This, it says, will give it the edge to perform far better than previous versions.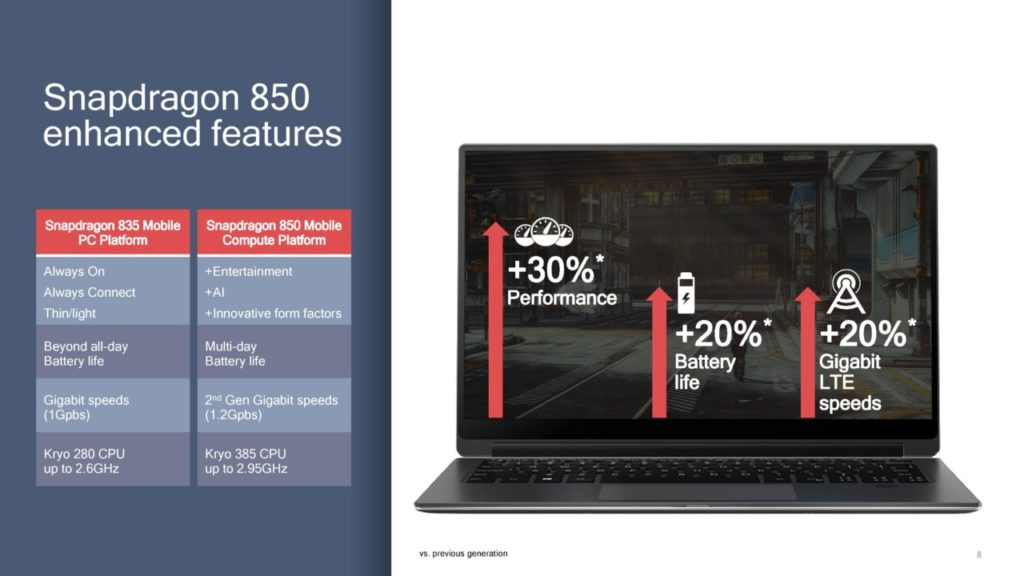 Some improvements that were done on the hardware and software part include: upgrade to the features of audio and video codec to support 4K encode & decode for video playback services. Also, there is now support for 4K video capture from integrated cameras.
There are reports that Qualcomm is providing more support and assistance to phone manufacturers as regards reference designs, layout and other components for the newly released SD850 SoC.
Word in the smartphone scenes have it that Samsung already has plans in place to feature the new chipset on an upcoming 2-in-1 PC. With the new Snapdragon 850, an outflux of Windows-powered devices from several OEMs and Qualcomm's partners in the coming months is expected.
It wasn't too long ago that MediaTek – Qualcomm's arch – also unveiled a new system on chip (Helio P22) dedicated towards cheap and affordable device. Mass production of the Helio P22 had begun about 3 weeks ago is expected to be used on phones at the end of second quarter of 2018.
What do you think of the Snapdragon 850 SoC. Will it drive up the popularity of Windows-powered devices?