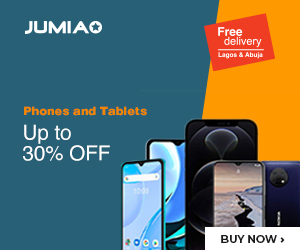 Taiwanese smartphone manufacturer, HTC, has announced the availability of its Desire 626 smartphone in South Africa.
The mid-range smartphone is the successor to the HTC Desire 620 and it will be available at MTN stores in the country as from November 2015.
HTC had unveiled the device earlier in July 2015, saying it will offer an enhanced camera and a number of personalization options including a variety of colour combinations.
"Our new HTC Desire 626 is designed to give you the most customized personal user experience. Packed full of advanced features, we are delivering the very best in terms of personalized design and performance, as well as great value to our customers,"
Neeraj Seth, Head of Marketing – MEA at HTC said.
It is believed that the South African version of the phone will differ in some ways with the version earlier launched during the year.
The HTC Desire 626 ran on Android 4.4.4 KitKat at launch, but the South African version will come with Android 5.1 Lollipop.
South Africa will also get the 1.2GHz quad-core version of the device, which uses Qualcomm's Snapdragon 410 chipset.
The HTC Desire 626 has a plastic unibody casing that has a great feel to it, measures 146.9 x 70.9 x 8.2 mm and weighs 140 grams.
It comes in a 5 inch HD screen sporting a 720 x 1,280 pixels screen resolution which has approximately 294 pixels per inch density.
The phones battery life is great as well. Once full, the 2,000 mAh battery can last a full day without charging. It also takes a couple of hours to get fully charged.
The Desire 626 has a 13 megapixel rear camera and a 5 megapixel front camera which are fun to use, provided one is in a well-lit environment without any sudden movement.
The smartphone comes with a 16 GB internal memory which can be expanded via a microSD slot up to 128 GB.
HTC Desire 626 supports a nano SIM type and supports the LTE and HSPA plus network bands.
HTC is yet to announce a price for its South African version of the phone but the version launched earlier in the year phone sold for around $200.