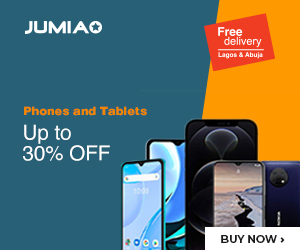 Several rumors have surfaced regarding Microsoft's upcoming cell phones the Lumia 950, 950 XL and Lumia 550 during the past few days but recently, a leaked presentation has put an authentication stamp on the rumors.
Presentation slides have been posted on a Facebook page and the news has also been covered by Windows Studio which reveal the complete specifications and features of the upcoming flagships.
The presentation also revealed the presence of a Continuum dock (better known as Microsoft Display Dock) for the two flagships.
The feature that has drawn everyone's gaze to this phone is the introduction of IRIS recognition technology that will scan your eye's iris to recognize you for unlocking phone (and possibly other uses) rather than providing a password.
The Lumia 950 cell phone features a 5.2 inches QHD screen. The cell phone is powered by a Qualcomm Snapdragon 808 hexa-core processor, coupled with a 3GB RAM and 32GB built-in storage capacity.
It possesses a 20 megapixels rear camera, supported by PureView and OIS (optical image stabilization) and dual flash while the front cam is 5 megapixels.
Lumia 950 is expected to feature Iris recognition technology which is a huge plus point. The power backup is provided by a 3000mAh battery.
The Lumia 950 XL rocks with a 5.7 inches QHD screen. It will offer a Qualcomm Snapdragon 810 octa-core processor, paired with a 3GB RAM and 32GB built-in storage plus the Iris scanner.
Like the Lumia 950, the phablet has 20 megapixels rear camera with OIS and triple flash while the front cam is 5 megapixels. The power backup will be provided by a 3300mAh battery.
The Lumia 550 sports a 5 inches HD screen featuring though Gorilla Glass 3. It will run a Qualcomm Snapdragon 1 GHz quad-core processor, supported by 1GB RAM and 8GB built-in memory that is expandable up to 128GB.
Its camera is on the down side with 5 megapixels rear and 2 megapixels front cam (optimized for Skype calls). Lumia 550 will also feature Iris recognition technology while the power backup will be provided by a 1905mAh battery.
The authentication leaks have created a hype among the Microsoft lovers. Microsoft is going to reveal its gadgets in the October 6 event.