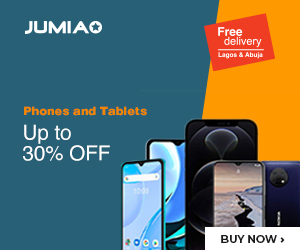 The South Korean Electronics Company LG has launched a new variant of the G4, the LG G4 Beat which is more or less like a stripped down version of the flagship LG G4.
"Mostly phones are built that include one killer feature that becomes the popularity symbol for it but it lacks other general usability features",
said Juno Cho, CEO LG Electronics Mobile Communications.
"Our aim was to build a phone that should not only excel in general features like display, connectivity, performance and design but should also deliver terrific value and satisfaction."
he added
The new G4 Beat is almost the same as its predecessor, but it has some extra features like combo volume feature that rocks on this phone.
LG G4 Beat features a 5.2 inch large full HD display with 1920 x 1080 pixel resolution, 423ppi. It possesses a Qualcomm Snapdragon 615 octa-core processor, 8MP rear camera and 5 megapixels front camera.
However, LG will launch G4 Beat in Latin America with 13 megapixels rear camera that will deliver the same picture quality as decent digital cameras.
LG G4 Beat has 1.5GB of RAM and 8GB internal memory. It has a 2300mAh battery. It runs the latest Android version i.e. Android 5.1.1 Lollipop.
It supports both 3G and 4G (also 4G LTE), Wi-Fi, Bluetooth 4.1 and A-GPS. The LG G4 Beat has been released in three wonderful colors; Silver, White and Gold.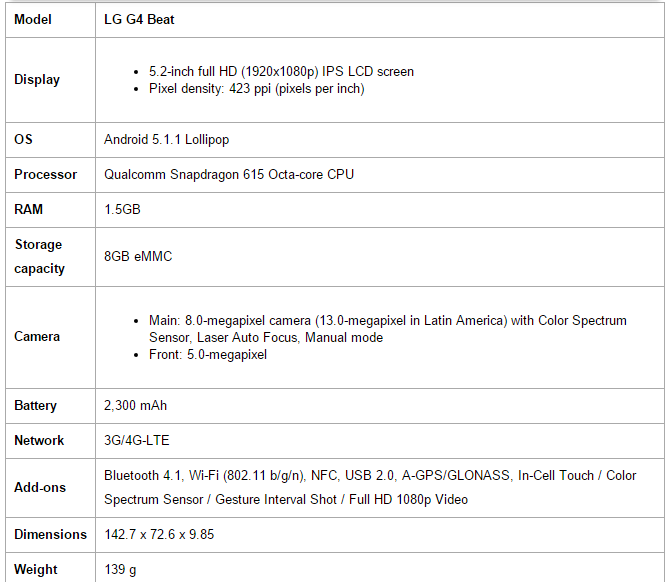 LG launched the G4 Stylus in India this week. LG G4 Stylus has a 5.7-inch full HD screen with 1280 x 720 pixels resolution.
Rear camera is 13 megapixels and the front cam is 5 megapixels. It supports and runs Lollipop 5.0. It has a 1.2 GHz Qualcomm Snapdragon 400 quad-core processor.
As opposed to LG G4 Beat, G4 Stylus possesses 1GB RAM and but has more storage space than Beat i.e. 16 GB internal storage.
The G4 Stylus runs on a 3,000mAh Li-Ion battery and priced at Rupees 24,990 in India.
LG hasn't revealed the price for G4 Beat but it is expected to be in the vicinity of the price tag of G4 Stylus. The LG G4 Beat will hit Latin America, France, Germany and Brazil this July.