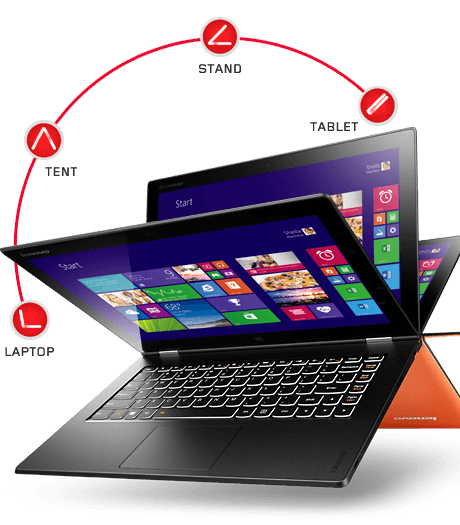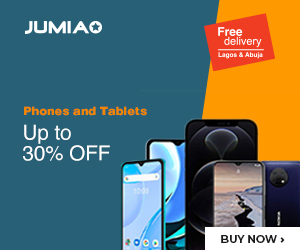 Lenovo has introduced three new members of the Lenovo Yoga series of convertible laptops: Yoga 300, Yoga 500, and Yoga 3 Pro in the Nigerian market and slashed the price of the Lenovo A5000 and P70.
The Lenovo A5000 which sold for 27,000 Naira a couple of weeks ago is now available for 23,000 Naira, while the Lenovo P70 now goes for 41,500 Naira.
Speaking about the price cut, the Director, Mobile Business Group at Lenovo Middle East and Africa (MEA), Shashank Sharma said:
"Our P70 and A5000 smartphones are built to meet Nigerians' demand for Mobile phones with first-class design, smarter features and improved functionalities. We have reduced the retail prices in these categories so that a larger set of consumers can enjoy the optimal mobile experience that smartphones provide at even more affordable rates. We believe that every Nigerian should have access to the exciting world of smartphones and these new prices provide another platform through which we can achieve this goal,"
Both smartphones boasts of a large 4000 mAh battery, which means long battery life for your enjoyment. They both support Quick Charge to fully charge the battery in just 3 hours.
Also introduced in Nigeria were three new Lenovo Yoga laptops.
The entry level member is the Yoga 300 with an 11.6-inch screen and Pentium processors and up to 8GB RAM. According to Lenovo prices will start at 89,000 Naira.
Next in line is the Yoga 500, which offers more top grade performance with up to Intel Core i7 processors in 14-inch and 15.6-inch models with up to 1TB built storage.
The Yoga 3 Pro can be considered top of the line with its sleek design and brilliant 13.3-inch Quad HD display. It offers up to 8GB RAM with a promise of an impressive up to 7.2 hours battery life, thanks to the highly efficient Intel Core M processor.
Like other members of the Lenovo Yoga laptop series, the three new Yoga laptops features 360 degrees flip and fold design, which enables the devices to be used in four modes.
You can use as a laptop or fold backwards to use as a tablet. You can also use in tent mode or stand mode for handsfree viewing of movies or tutorials.
"Globally we are the leaders in the consumer convertible PC space. We achieved this by constantly innovating and stretching the boundaries of what a PC stands for. The YOGA franchise is the representation of this consumer-centric design and engineering. We are happy to make the YOGA franchise, through this new line of products, accessible to a much wider audience,"
Sharma said
All the new Lenovo products are now available at brick n mortar as well as online stores in Nigeria.