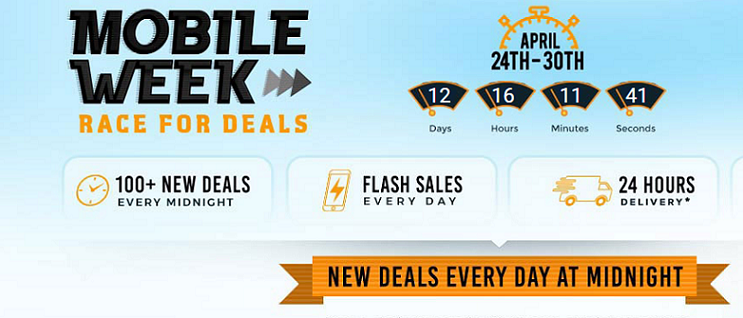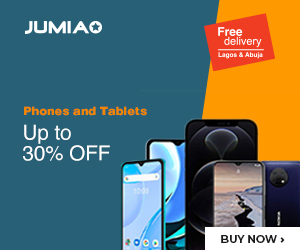 Jumia, Africa's leading online retailer has announced dates for its annual mobile sales event called the Jumia Mobile Week. The year's event tagged the Jumia Mobile Week: Race for Deals will take place between April 24 and April 30, 2017 and run simultaneously in multiple countries. For details, Click Here.
Jumia Mobile Week is a time the online offers some of the best deals on mobile phones and their accessories.


During the Jumia Mobile Week 2017, consumers in multiple countries across Africa including Nigeria, Ghana, Kenya, Egypt, Cameroon, Morocco, and Ivory Coast, will enjoy amazing discounts, deals, and flash sales on their favorite mobile phones.
Depending on your country, Jumia will be partnering with specific mobile phone brands to deliver amazing deals and discounts. In Nigeria, Jumia will be partnering with Infinix, Tecno, Innjoo, and Motorola, while in Ghana Samsung, Motorola, Infinix, and Huawei will take centre stage. In Kenya Jumia will be partnering Infinix, Innjoo, Tecno, and Fero.
Each brand will have a special day to offer deals and flash sale during the week long event. There will also be bonus offers like free SIM with phone or data bonus, depending on your country.
Jumia is also promising 24 hour delivery for some products and some locations during the Jumia Mobile Week.
Possible Deals for Jumia Mobile Week 2017
Infinix and Tecno often offer the best deals on Jumia Mobile Week. So, if I am looking for deals, these two brands will be your major focus.
I will be on the lookout for deals on the Infinix Hot 4 and Note 3. In addition, the recently launch trio of the Infinix S2 Pro, Tecno Camon CX, and Tecno Camon CX Air are also likely candidate for deals.
Motorola also seem to be a major partner in Nigeria and Ghana, which is interesting as the brand is not that popular. Maybe Lenovo, the current owners of the Motorola is planning to change that during the Jumia Mobile Week. For More details, Click Here