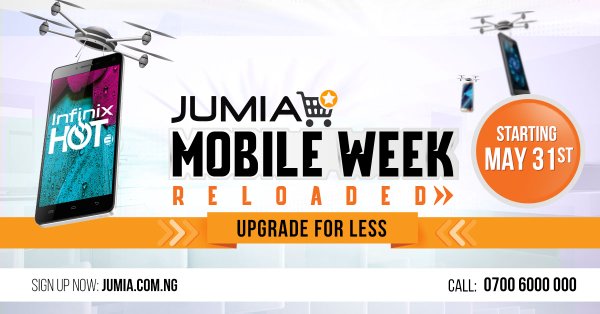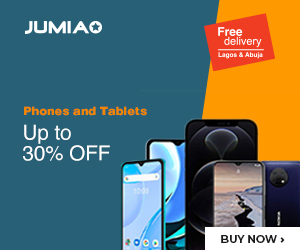 Nigerian online store, Jumia, has announced a discount sale window for mobile phones it calls the Jumia Mobile Week 2016.
Jumia Mobile Week is a week-long sale of mobile phones from Jumia at crazy discounts, Jumia said. Throughout the Mobile Week, each of Jumia's phone brands will be assigned a special day to showcase very attractive deals for their devices.
Jumia Mobile Week 2016 – launch date
This year's event has been scheduled to start from the 31st of May to the 6th of June, and Jumia is calling on every shopaholic and non-shopaholic to be prepared. It's time to get a new phone, the online store said.
Jumia also held an edition of the Jumia Mobile Week in 2015. According to the firm, it was one of the biggest mobile sales in Nigeria that year. Jumia however promised that this year's edition will be bigger than last year's edition and even the Black Friday sales.
 "We are known to offer the best prices online for the world's hottest phone brands ranging from Innjoo, Infinix, Tecno, LG, Samsung, Lenovo, Apple and so much more," Jumia said on its website.
Jumia said there'll be huge discounts on phones as well as daily flash sales.
"Our precious customers will be able to purchase different brands of mobile phones at incredible and jaw-dropping prices!" it added..
Users buying any mobile device during the Jumia Mobile Week 2016 from Lagos will have their orders delivered within 48 hours. They will also enjoy a 7-day price protection period, Jumia said.
However, interested shoppers can only participate in the Jumia Mobile Week Reloaded 2016 sales via Jumia's mobile app. The app can be downloaded from Google Play for android devices and iTunes for Apple phones.
The sales can then be monitored from the app or via Jumia's Website Click Here.