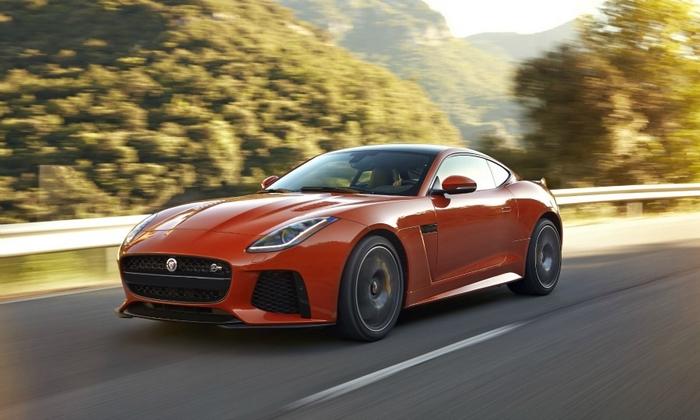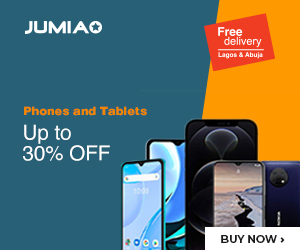 Jaguar has announced that it will unveil the SVR high-performance version of its F-Type two-seat model on the 1st of March 2016 in Geneva.
The F-Type SVR is expected to become the brand's fastest and most powerful production road car. The vehicle will be available as a coupe and convertible, and features an upgraded suspension, a titanium exhaust, ceramic brakes and forged wheels.
The car will compete directly with the Porsche 911 and will go on sale around July with prices starting at $125,950 (that's about 25.2 million naira) for the coupe and $128,800 (that's around 28 million naira) for the convertible. Order books are open now ahead of the car's debut next month.
The vehicle sports an upgraded supercharged 5.0-liter V-8 700Nm torque engine which develops 567 hp, up from 542 hp in the R model, the current fastest F-Type.
The Jaguar F-Type SVR accelerates to 60 mph in 3.5 seconds or from 0 to 62 mph in 3.7 seconds. The coupe's top speed is 200 mph and the convertible's is 195 mph.
Inside, there's an updated steering wheel with aluminium shift paddles and seats with a quilted leather finish. The dashboard features contrast stitching, and the seats are unique to the SVR model.
The Jaguar F-Type SVR also sports a few aerodynamic upgrades over the standard car. There are new air inlets at the front, along with an upgraded splitter and more vents to allow bigger quantities of air into the new cooling system.
There's also a revised diffuser, an active rear wing at the rear and a flat underfloor for better aerodynamics.
That rear wing can reduce lift by up to 80 per cent, but to reach that impressive 200mph top speed it needs to be lowered to make the car more slippery.
The wheels are wider and lighter, allowing for bigger tyres to be fitted to improve grip. Carbon-ceramic brakes feature on the SVR to reduce weight by 21kg and are joined by stiffer suspension for better cornering ability.
Carbon-ceramic brakes are fitted as well to improve the car's braking ability on track. The upgraded titanium exhaust system results in a 12kg weight saving as well as giving the SVR a unique exhaust note.
The vehicle is the latest product from Jaguar Land Rover's Special Vehicle Operations division which was established in 2014 to create high-performance and bespoke vehicles for wealthier customers.