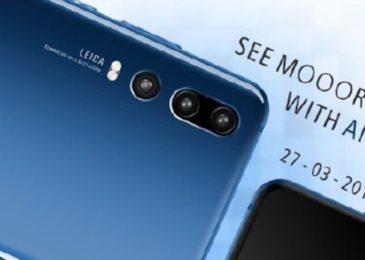 Huawei has been doing so well in their camera partnership with Leica, but they have gone one step further on the innovation ladder. According to a new teaser video for the upcoming P20, we should be getting ready for a device that will feature not two, but three cameras. Yes – the dual camera units can now take a back seat.
Everything you need to see (at least, to whet your appetite) can be seen in the video embedded below.
A match made in heaven. Putting professional photography within your grasp. #SeeMooore #HuaweiP20 pic.twitter.com/jSlCwuXhim

— Huawei Mobile (@HuaweiMobile) March 6, 2018
You will agree that the camera setup from this video is horizontal, rather than vertical. That goes on to discredit the earlier leak which said otherwise. Anyway, the leak does confirm that AI smarts will come with the camera. That being the latest buzzword for techies, we see why Huawei would also want to leverage such a feature to sell its units.
Unlike other promotional videos where Leica was trotted, Huawei decided to keep things simple this time. That does not do anything to rule out the huge possibility that these cameras would still be branded by the giant sensor developer.