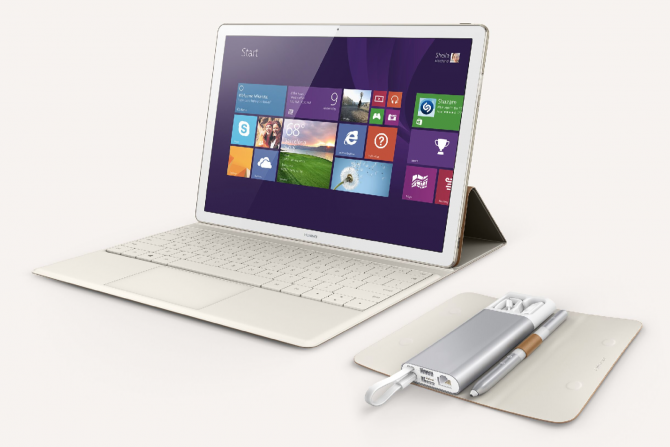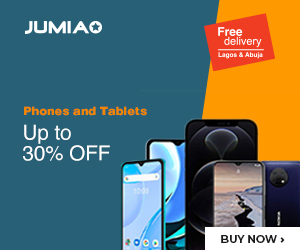 Huawei has launched the Huawei MateBook, its first 2-in-1, or laptop-tablet hybrid which sports really impressive features at the MWC 2016 in Barcelona.
Along with the device, Huawei is offering a keyboard priced at $129 (roughly 26,000 Naira), a MatePen stylus which is priced at $59 (that's about 12,000 Naira), and a MateDock keyboard which is priced at $89 (roughly 18,000 Naira).
The stylus has a built-in laser pointer, which is quite impressive. It offers 2,048 levels of pressure sensitivity, which is double what's found in Microsoft's newest Surface Pen.
The 2-in-1 Laptop also attaches to its keyboard case by way of sturdy magnets, which are strong enough to hold fast even when the keyboard is dangling in the air.
The Huawei MateBook runs Windows 10 Pro and also houses a fingerprint sensor. With its specs and features, the new device is considered to be a direct competitor with Samsung's Galaxy TabPro S and Microsoft's Surface Pro 4.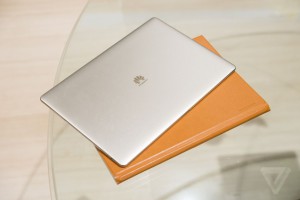 Basically, the Huawei MateBook sports 12-inch IPS TFT display with 2160×1440 pixels screen resolution. There are 3 models based on other configurations: HZ-W09, HZ-W19, and HZ-W29.
The entry-level model with a Core M3 processor, 128GB SSD storage and 4GB of RAM starts at $699 (that's 140,000 Naira).
The full spec model with a Core M7 chip clocked at 3.1GHz, 512GB SSD storage and 8GB of RAM costs up to $1,599 (that's approximately 320,000 Naira).
Other features of the Huawei MateBook include 802.11 a/b/g/n/ac MIMO connectivity option with 2.4GHz and 5GHz dual band support.
The hybrid device also sports a 5-megapixel rear camera and has an which supports fixed-focus feature. There's also an ambient light sensor, accelerometer, gyroscope, and hall effect.
The Huawei MateBook bears a headset jack, a USB 3.0 Type-C port, and a 33.7Wh battery which the company says can charge up to 60 percent battery in one hour.
The Huawei MateBook is expected to be available in Europe, North America and Asia in the coming months.
CEO of Huawei Consumer Business Group, Richard Yu, said the device was made to make a difference.
"With this landmark device, Huawei is demonstrating our industry-leading design and manufacturing expertise by bringing a beautifully crafted flagship product to market that is redefining the new style of business – connected computing across all devices in almost every scenario," he said.

"Huawei has successfully channeled its comprehensive experience and excellence in building premium mobile products into the needs of the modern business environment by introducing a highly efficient device, seamlessly capable of integrating work and entertainment functions," he added.