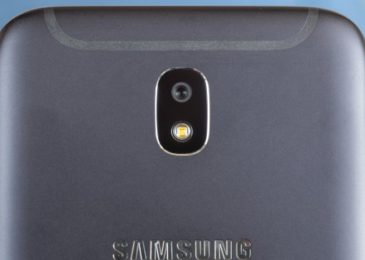 Samsung has done a great deal of work this year already, bringing the Galaxy S9 and Galaxy S9+ units to us at MWC. It seems that they are very intent on satisfying the mid-range markets too. In that regards, we have already seen improvements in the likes of Galaxy J4 and Galaxy J8 smartphones. Now, the market should brace itself for the release of an all-new Galaxy J6. Well, if what has been seen on GeekBench is anything the go by.
This new unit will carry a model number SM-J600F and have an Exynos 7870 chipset under the hood. If you recall, this is the same kind of chipset under the Galaxy J5 (2017). On the front, we expect the new unit to have at least, 1080p resolution.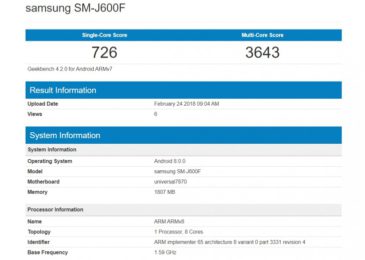 More features on the Galaxy J6 are a decent 2GB RAM CPU that runs on the test Android 8 Oreo software. That is good news, ensuring the midrange market can also get a taste of the new dessert on the table. Beyond that, nothing is known. As soon as more leaks or official announcements bring new details to light, we will be the first to let you know.